CALL OUT 46 – Call to assist NWAS
August 13, 2020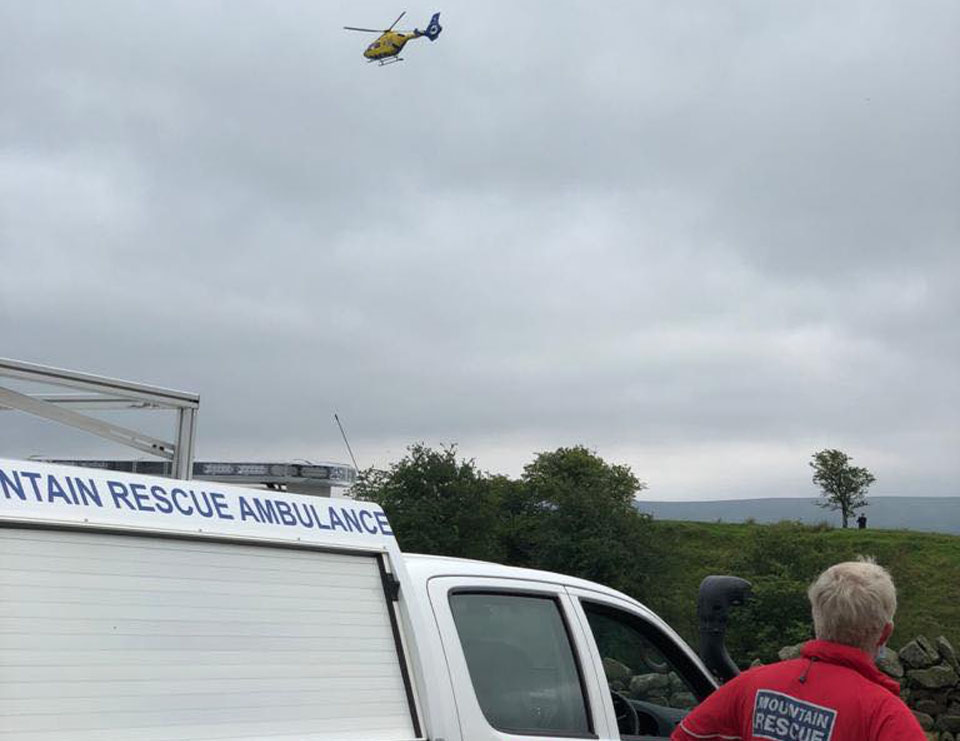 CALL OUT 48 – Call to assist NWAS
August 16, 2020
CALL OUT 47
The team was called out this morning approximately 09:50 by North West Ambulance Service to a 65 y/o lady who'd fallen down a banking at the side of Hurstwood Reservoir. Whilst the team were being mobilised HART were also on route along with the North West Air Ambulance.
On arrival the team assisted with the casualty extraction to the helicopter.
We wish the lady a speedy recovery as the team returned to base and get ready for the next callout, whenever it may be.
—
Please remember, RPMRT are a charity wholly supported by you the public, enabling us to provide a 24/7 emergency service 365 days a year.
Text 'RPMRT' to 70085 to donate £3 today
JustGiving: www.justgiving.com/RPMRT
Donr: appeal.donr.com/RPMRT (includes monthly donation options)