An urgent appeal for
your support
---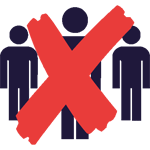 Our fundraising events have been cancelled because of COVID-19, resulting in a drastic fall in income for the team. Yet our volunteers are still on call 24/7 so we're asking for your support during this testing time...

Payable to Rossendale & Pendle MRT Units 6,7,8 Farrington Court, Farrington Ind Est, Burnley, BB11 5SS
Join our
Support Team
---
Fundraising is a huge part of what we do so In 2008, we launched a Support Group to help us in our fundraising effort. It's an ideal way for you to be involved in the team's activities and support us in whatever way you can.
We often call on support members to help out with our fundraising events – perhaps publicising the event, selling raffle tickets, manning a refreshments stand or checkpoint, dishing out certificates… (there's always plenty to do!).
If you have a non-mountain skill you think may be of use – perhaps IT skills, journalistic or PR experience, fundraising and marketing skills – by all means let us know.
Support Team members must provide a copy of their recent DBS check. This can be obtained from GOV.UK here