CALL OUT 60 – Call to assist NWAS at Burrs Country Park
October 17, 2020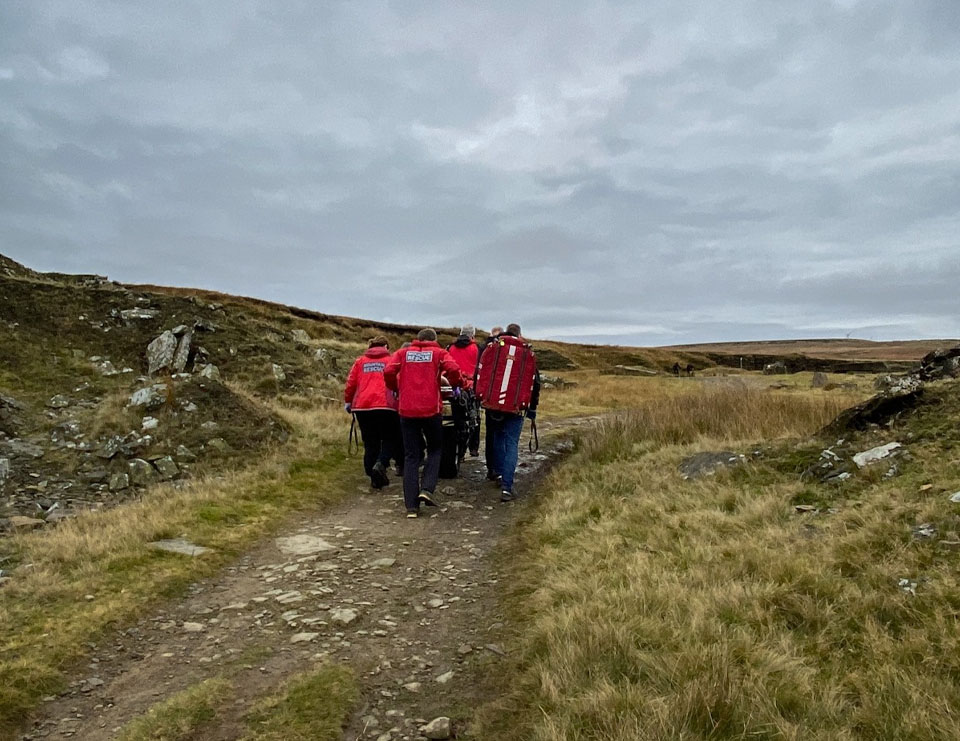 CALL OUT 62 – Call to assist NWAS at Lee Mill Quarry
October 18, 2020
CALL OUT 61
This evening (17/10/2020) at around 5 pm the team was mobilised towards Lee Mill Quarry, to assist the North West Ambulance Service.
The Ambulance crew were, at that time, unable to locate an injured mountain biker, and thus requested support from our team. However, we were subsequently stood down whilst en route.
[Image from a call out at Lee Mill Quarry last year]
—
The Rossendale & Pendle Mountain Rescue Team is a fully voluntary organisation which responds to those in need in our local community. The team is on-call 24 hours a day, 365 days a year and relies entirely on donations from members of the public to carry out this essential life-saving rescue service.
You can help with the work we do and support the team by texting 'RPMRT' to 70085 to donate £3 today.