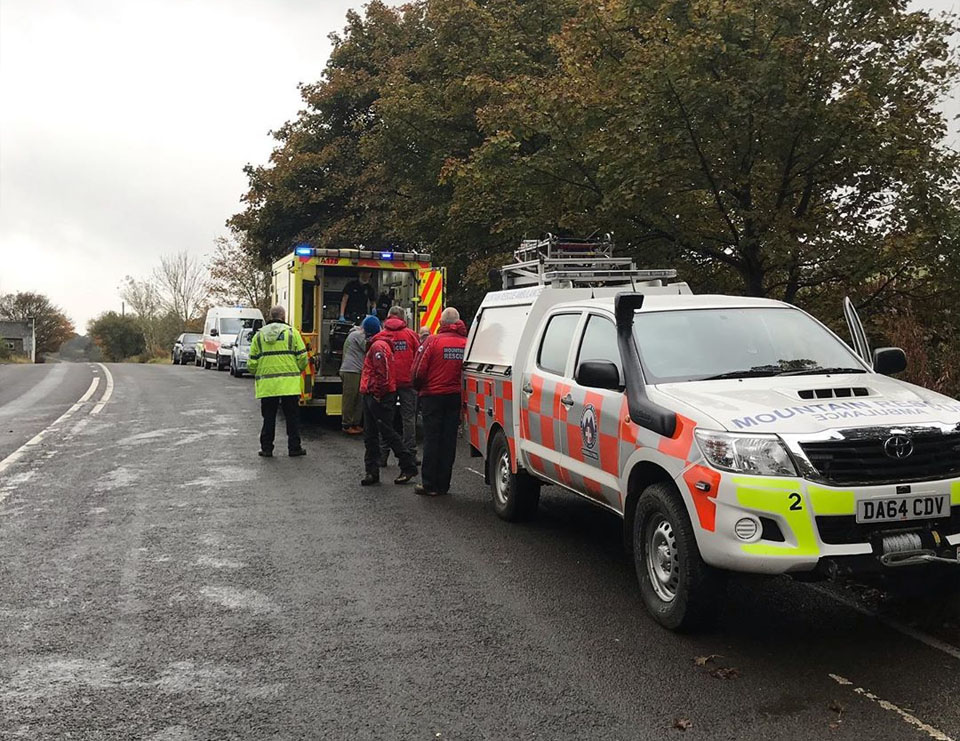 CALL OUT 64 – Call to assist casualty with lower leg injury
October 21, 2020
CALL OUT 66 – Call to assist lost group on Pendle Hill
November 9, 2020
CALL OUT 65
Last night at approximately 16:30 the team were called out by NWAS to a 47y/o male with a history of spinal issues and who was on crutches. Whilst walking through the woods he stumbled and fell over the edge of a small bridge and down a river embankment. NWAS were already on the scene. He was stabilised and stretchered with a concern for the gentleman's C-Spine and was subsequently airlifted to hospital.
We wish the gentleman a speedy recovery.
—
The Rossendale & Pendle Mountain Rescue Team is a fully voluntary organisation which responds to those in need in our local community. The team is on-call 24 hours a day, 365 days a year and relies entirely on donations from members of the public to carry out this essential life-saving rescue service.
You can help with the work we do and support the team by texting 'RPMRT' to 70085 to donate £3 today.