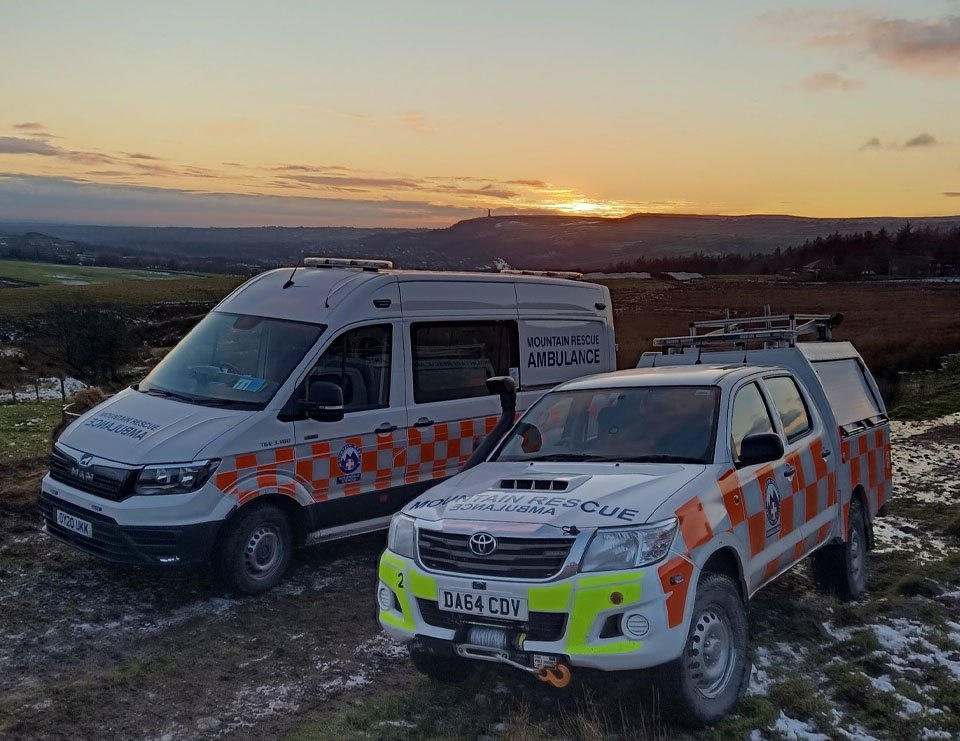 CALL OUT 8 – Call to assist injured sledgers
January 5, 2021
CALL OUTS 10 & 11 – Calls to assist in poor weather conditions
January 9, 2021
CALL OUT 9
This evening (08/01/2021) at around 17:00 the team were contacted by the North West Ambulance Service to assist once again due to the current weather conditions.
NWAS crews were unable to access the casualty, who was suffering from severe chest pains, due to the accumulation of snow along the access track to their home/farm over the tops in Briercliffe. A standby message was issued to team members who were on-call, and a small team were immediately deployed in a 4×4 vehicle.
As the team arrived on the scene they met a paramedic who had been able to make their way to the casualty on foot and start an assessment. Between them, they were able to assist the casualty to the vehicle and transport them safely down the awaiting ambulance without needing further assistance from the rest of the team.
[stock photo]
—
The Rossendale & Pendle Mountain Rescue Team is a fully voluntary organisation which responds to those in need in our local community. The team is on-call 24 hours a day, 365 days a year and relies entirely on donations from members of the public to carry out this essential life-saving rescue service.
You can help with the work we do and support the team by texting 'RPMRT' to 70085 to donate £3 today.