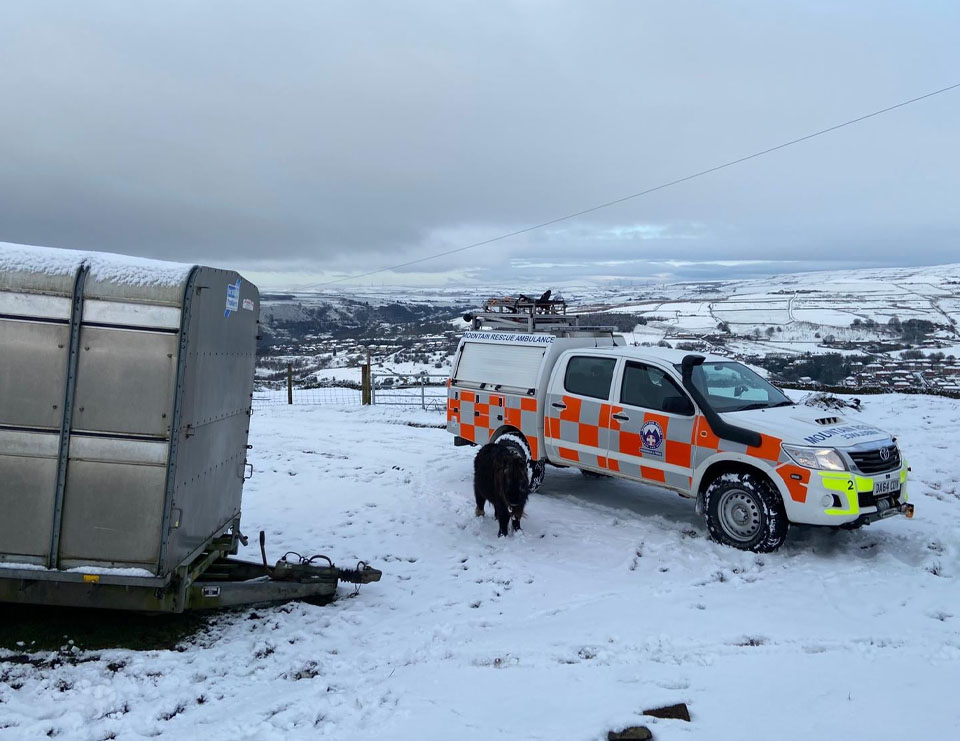 CALLOUTS 26 & 27 – Assisting NWAS in poor weather conditions
February 11, 2021
CALLOUT 30 – Call to assist with lower leg injury
February 19, 2021
CALLOUTS 28 & 29
Once more the team have been deployed twice today (12/2/21) to assist the North West Ambulance Service PTS (Patient Transfer Service) with the transfer of a patient at their home up on the moors.
Snow and ice continue to cause access issues for many who live high up on the moors and prevents standard vehicles from gaining access to properties. The team continues to be available to assist where needed to ensure patients can attend vital medical appointments they would be otherwise unable to attend.
[stock image]
—
Please remember, RPMRT are a charity wholly supported by you the public, enabling us to provide a 24/7 emergency service 365 days a year.
Text: 'RPMRT' along with an amount you wish to donate to 70085 (ie 'RPMRT 10')
Donr:
www.donr.com/rpmrt
(includes monthly donation options)
Please 𝗟𝗜𝗞𝗘 & 𝗦𝗛𝗔𝗥𝗘 this post and 𝗗𝗢𝗡𝗔𝗧𝗘 to help support us and raise awareness of the work we do throughout the community.