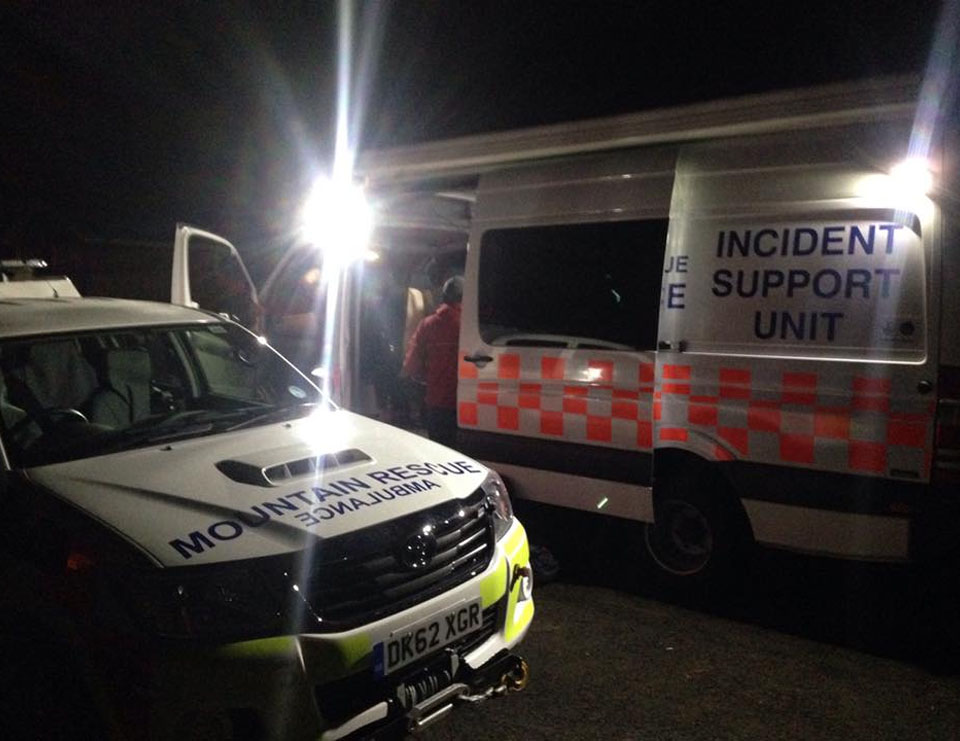 CALLOUT 36 – Call to assist NWAS in Wardle
March 28, 2021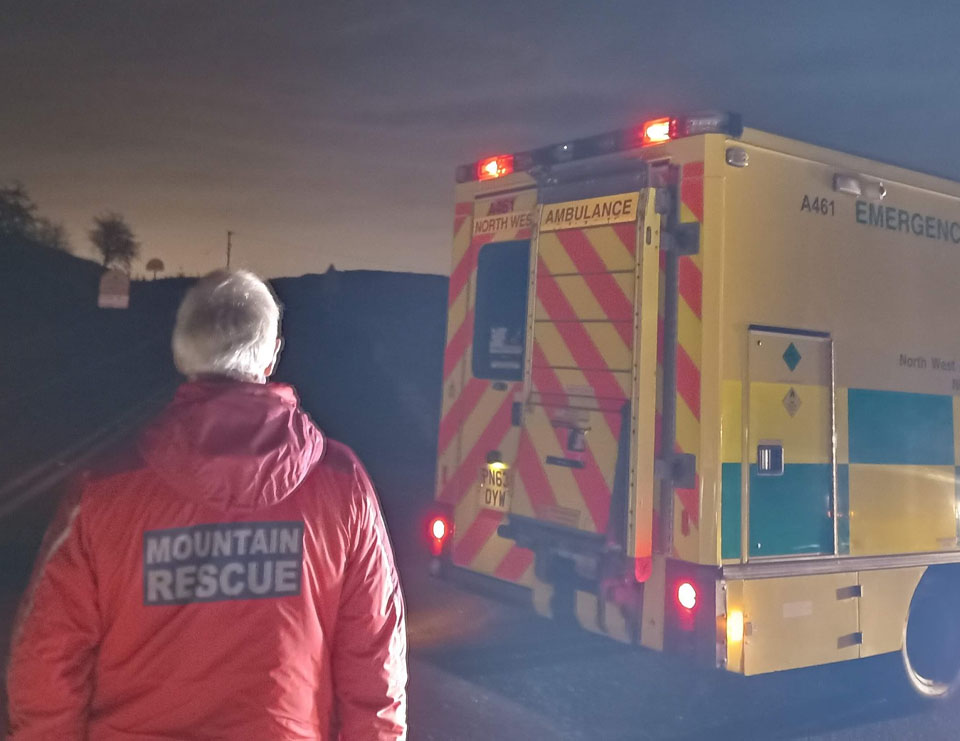 CALLOUT 38 – Call to assist NWAS near Rochdale
April 8, 2021
CALLOUT 37
A busy start to the Easter weekend across the region today – for our team it was this afternoon at around 15:45 when the team were called out to assist the North West Ambulance Service (NWAS) with a mountain biker who as sustained a nasty knee injury on the Pennine Bridleway near Littleborough.
The team was deployed and members made their way to the location as well as further support requested in terms of a few additional colleagues from Calder Valley Search & Rescue Team (who had already been called to 3 other jobs today!) On scene, we joined the NWAS crew alongside Greater Manchester Fire and Rescue Service (GMFRS) and shortly after our first team members got to the scene NWAA (North West Air Ambulance Charity) also landed at the location too.
The casualty had an open wound to their knee and was treated by the NWAS and NWAA crews, they were then packaged onto our mountain rescue bell stretcher along with its off-road wheel for a carry/ride back along the Pennine bridleway to the awaiting ambulance for onwards transportation to the hospital.
A true multi-agency response and as always we wish the casualty a speedy recovery and thank you to our colleagues at Calder for their support too.
—
Please remember, RPMRT are a charity wholly supported by you the public, enabling us to provide a 24/7 emergency service 365 days a year.
Text: 'RPMRT' along with an amount you wish to donate to 70085 (ie 'RPMRT 10')
Donr:
www.donr.com/rpmrt
(includes monthly donation options)
Please 𝗟𝗜𝗞𝗘 & 𝗦𝗛𝗔𝗥𝗘 this post and 𝗗𝗢𝗡𝗔𝗧𝗘 to help support us and raise awareness of the work we do throughout the community.