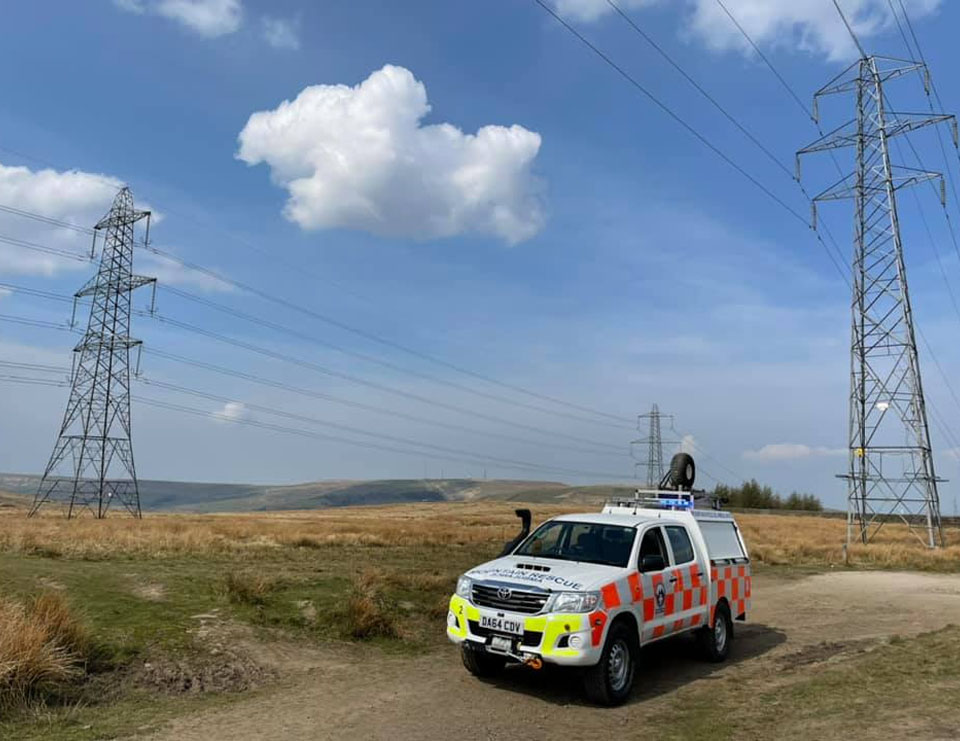 CALLOUT 41 – Call to assist elderly gentleman
April 20, 2021
CALLOUTS 43, 44 & 45 – A busy day for the team
April 24, 2021
CALLOUT 42
just before 8 pm yesterday (20/04/2021) the team's volunteers were mobilised to the second callout of the day. A request from the North West Ambulance Service (NWAS) to assist with another medical episode, this time a casualty who has suffered an anaphylactic shock whilst out walking near Rochdale.
Fortunately, the call came through just as a small section of the team was finishing up some training at the base, this meant that two team vehicles, along with other team members responding directly were very quickly en route to the location.
The casualty was treated by the ambulance crews on scene and once the team arrived, they were placed onto the stretcher for a short carry up to the teams Hilux 4×4 we had managed to get down through the fields close to the casualty's location. They were then conveyed (with some persuasion for the vehicle to get back up the hill) to the awaiting ambulance for further treatment. We wish the casualty a speedy recovery.
The team returned to base, cleaned and replaced the equipment that had been used and ensured vehicles were sorted ready should they be required to be deployed once again. Team members were on their way home again shortly after 22:30.
—
Please remember, RPMRT are a charity wholly supported by you the public, enabling us to provide a 24/7 emergency service 365 days a year.
Text: 'RPMRT' along with an amount you wish to donate to 70085 (ie 'RPMRT 10')
Donr:
www.donr.com/rpmrt
(includes monthly donation options)
Please 𝗟𝗜𝗞𝗘 & 𝗦𝗛𝗔𝗥𝗘 this post and 𝗗𝗢𝗡𝗔𝗧𝗘 to help support us and raise awareness of the work we do throughout the community.