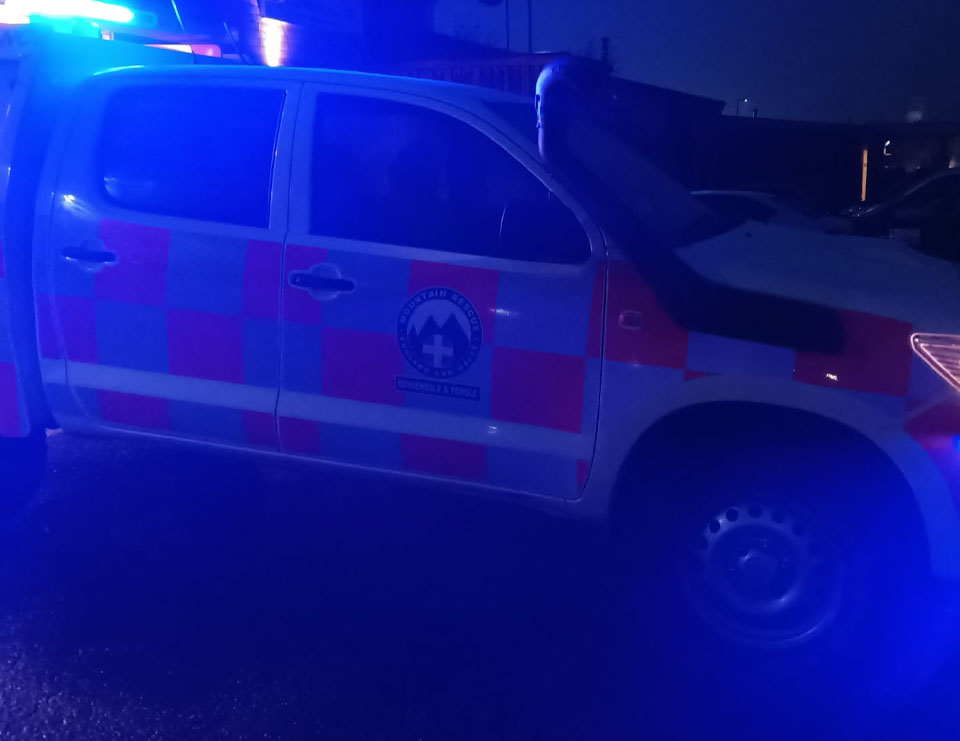 CALLOUT 85 – Call to assist Lancashire Police
December 16, 2021
Happy New Year, welcome to 2022…
December 31, 2021
CALLOUT 86
After a quieter couple of days over Christmas, the team were contacted this afternoon (13:50 27/12/21) to assist the North West Ambulance Service NHS Trust (NWAS) with a horse rider who had been thrown from their horse and consequently required assistance near Ashworth Reservoir, Rochdale.
The team was deployed, and after confirming the casualty's location using Sarloc Rescue technology (which requires the user to click a link in a text/SMS to confirm their accurate location to the team), the team arrived to assist the NWAS crews who were already on scene. After an initial assessment, it was clear no further personnel were required so other team members who were still on their way were stood down to return to their families, whilst those on scene assisted the crew and ensured all the emergency services vehicles left location safely.
As always, we wish the casualty a full and speedy recovery.
—
The Rossendale & Pendle Mountain Rescue Team is a fully voluntary organisation that responds to those in need in our local community. The team is on-call 24 hours a day, 365 days a year and relies entirely on donations from members of the public to carry out this essential life-saving rescue service.
You can help with the work we do and support the team by texting 'RPMRT' to 70085 to donate £3 today.