CALLOUT 87 – Call to assist male with injured ankle
January 2, 2022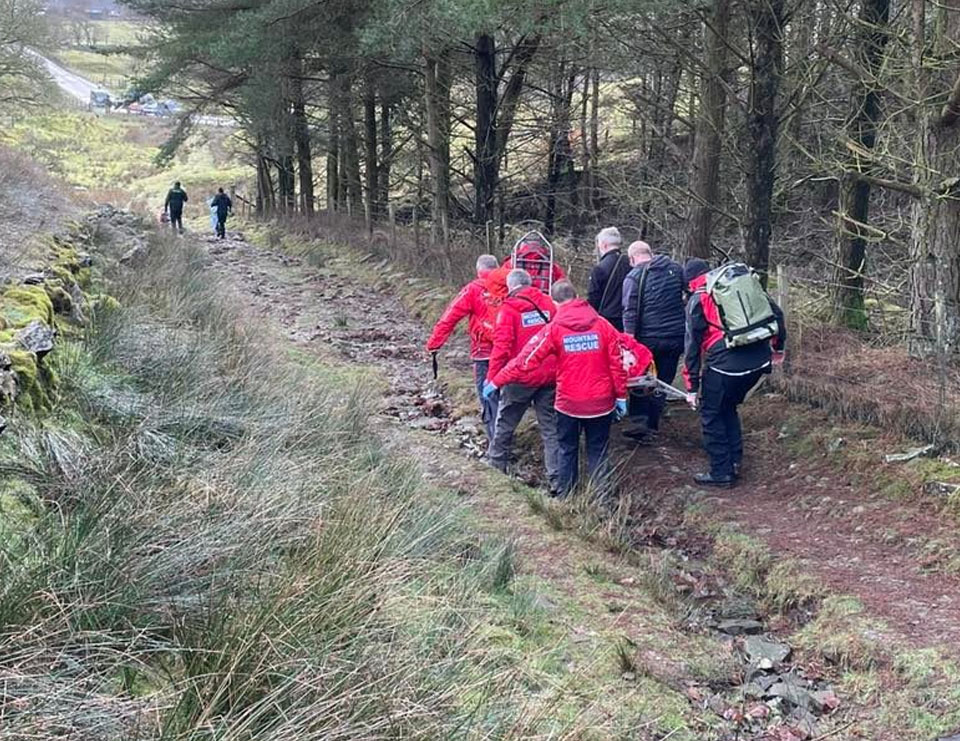 CALLOUT 02 – Call to assist injured walker nr Haslingden
January 12, 2022
CALLOUT 01
The first callout of 2022 came yesterday evening (02/01/22) at 19:30 when the team were called to assist the North West Ambulance Service NHS Trust (NWAS) with a casualty in Blackburn. A young male had sustained an injury to their leg in some woodland and as such was requested that the team may be required to assist in getting them safely back to the ambulance.
The team was deployed and team members made their way to the location, however whilst enroute it was reported back from NWAS that the casualty had managed to make their way to the ambulance with assistance from the crew that had arrived on the scene without the need for additional resources.
A very simple callout for the first of the year, and although at times it may be frustrating having left family (or food!) before being stood down, we would much rather get the call and ensure the casualty has the assistance sooner if needed! As ever, wishing the casualty a speedy recovery.
—
The Rossendale & Pendle Mountain Rescue Team is a fully voluntary organisation that responds to those in need in our local community. The team is on-call 24 hours a day, 365 days a year and relies entirely on donations from members of the public to carry out this essential life-saving rescue service.
You can help with the work we do and support the team by texting 'RPMRT' to 70085 to donate £3 today.