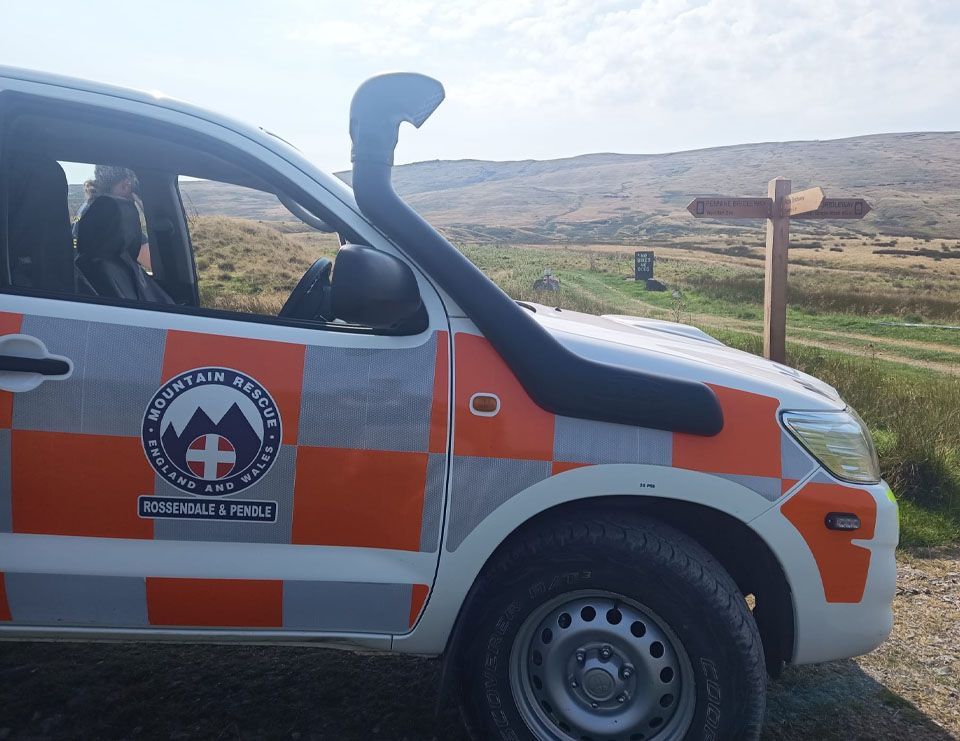 CALLOUT 27 – Call to assist runner with heat exhaustion
August 18, 2022
CALLOUT 29 – Call to assist NWAS in Rochdale
August 26, 2022
CALLOUT 28
On Tuesday morning at around 07:40, the team was contacted by Bowland Pennine Mountain Rescue Team (BPMRT) to assist them with a search for a vulnerable missing person in Yarrow Valley Country Park.
Colleagues from Bolton Mountain Rescue Team were also asked to assist, and we worked together with the Police to search the area. However, during the search, the good news came through that the missing person had been found safe and well by the Police in an urban location.
—
The Rossendale & Pendle Mountain Rescue Team is a full volunteer organisation that responds to those in need in our local community. The team is on-call 24 hours a day, 365 days a year and relies entirely on donations from members of the public to carry out this essential life-saving rescue service.
You can help with the work we do and support the team by texting 'RPMRT' to 70085 to donate £3 today.