CALLOUT 43 – Call to Assist NWAS
December 13, 2022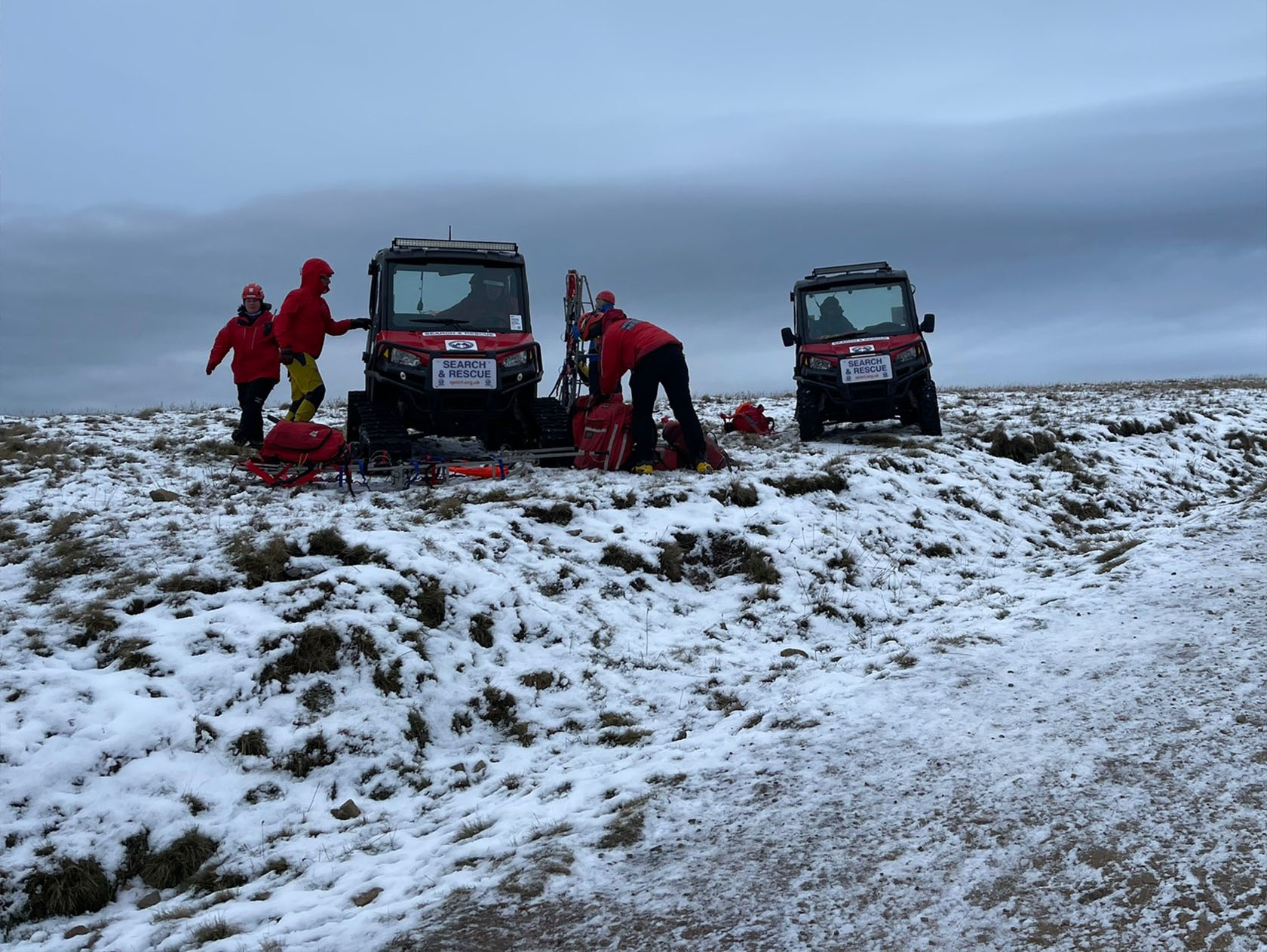 A fantastic day out on Pendle Hill
December 20, 2022
CALLOUTS 44 & 45
Another two deployments for the team in the past 2 days!
🚨🚨🚨 CALLOUT 44 🚨🚨🚨
On Friday morning (16/12/22) we were called to assist Lancashire Police. No further details will be shared at this time, we will endeavor to share them in due course when released.
🚨🚨🚨 CALLOUT 45 🚨🚨🚨
Saturday (17/12/22) at Midday, just as some of our members were just leaving to provide first aid cover at a local race, we were called to assist the North West Ambulance Service NHS Trust (NWAS) with a casualty who had slipped whilst walking a dog in Healey Dell.
Whilst some members diverted from the event cover to take one of our response vehicles from the base, other members responded directly toward Whitworth to assist.
Team members arrived on the scene and assisted the NWAS crew who were dealing with the medical needs of the casualty. The team's casualty bag (a giant warm fluffy sleeping bag) was used to assist with re-warming the casualty; before she was placed onto the bell stretcher (and wheel) to be extracted to the awaiting ambulance.
A shout out to Bolton Mountain Rescue Team who have assisted on both these jobs, stood down whilst en route on Friday morning and interrupted some training, and deployed some members to assist in case of an awkward extraction at Healey Dell today too.
[images from callout #45]
– – –
—
The Rossendale & Pendle Mountain Rescue Team is a full volunteer organization that responds to those in need in our local community. The team is on-call 24 hours a day, 365 days a year, and relies entirely on donations from members of the public to carry out this essential life-saving rescue service.
You can help with the work we do and support the team by texting 'RPMRT' to 70085 to donate £3 today.