CALLOUT 33 – Call to assist NWAS
August 11, 2023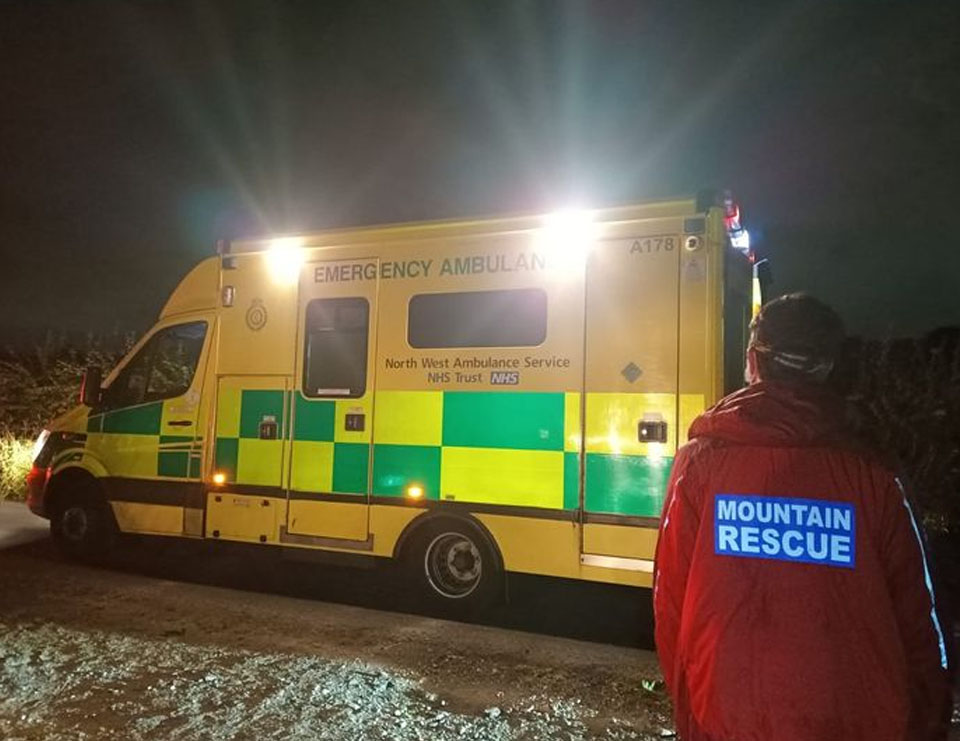 CALLOUT 35 – Call to assist NWAS in Bacup
August 22, 2023
CALLOUT 34
Yesterday evening (11/8/23 17:15) the team was contacted by Lancashire Police to assist a gentleman who had been out on Pendle and had taken a fall subsequently suffering an injury to his knee and was unable to mobilise.
The gentleman was approximately halfway up the steps from Pendle House Farm, team members made their way to the scene and met with the casualty and his companions. He was assessed by one of the team's casualty carers.
Once the appropriate equipment had been conveyed to the scene, the casualty was provided with some pain relief, and the injured leg was splinted, before the casualty was packaged onto a stretcher. He was then conveyed with a combination of sledding and carrying to get back down to the road to meet with an ambulance for onward transportation to the hospital.
We wish the casualty a speedy recovery.
—
The Rossendale & Pendle Mountain Rescue Team is a full volunteer organization that responds to those in need in our local community. The team is on-call 24 hours a day, 365 days a year, and relies entirely on donations from members of the public to carry out this essential life-saving rescue service.
You can help with the work we do and support the team by texting 'RPMRT' to 70085 to donate £3 today.