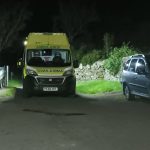 CALLOUT 42 – Call to assist NWAS
September 5, 2023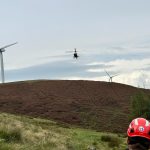 CALLOUT 44 – Call to assist NWAS near Norden, Rochdale
September 12, 2023
CALLOUT 43
On Saturday afternoon (17:15 9/9/23) the team was called out by the North West Ambulance Service NHS Trust (NWAS) to the Rosegrove area of Burnley to assist a multi-agency response to an ongoing incident on the Leeds to Liverpool canal.
Team members were mobilised to rendezvous at our Burnley base (as only a few minutes away) whilst the duty leader went to meet with the agency leads at the scene to discuss if the team would be of assistance and if so in what way.
Our team volunteers remained at the base, standing by, however, were stood down a short time later when agreed at the multi-agency briefing along with the NWAS resources from the scene.
Unfortunately, since then it has been reported the sad news of the discovery of a body. Our thoughts are with the family and friends at this difficult time.
—
The Rossendale & Pendle Mountain Rescue Team is a full volunteer organization that responds to those in need in our local community. The team is on-call 24 hours a day, 365 days a year, and relies entirely on donations from members of the public to carry out this essential life-saving rescue service.
You can help with the work we do and support the team by texting 'RPMRT' to 70085 to donate £3 today.