CALL OUT 01 – Call to Assist NWAS – Pendle
January 2, 2020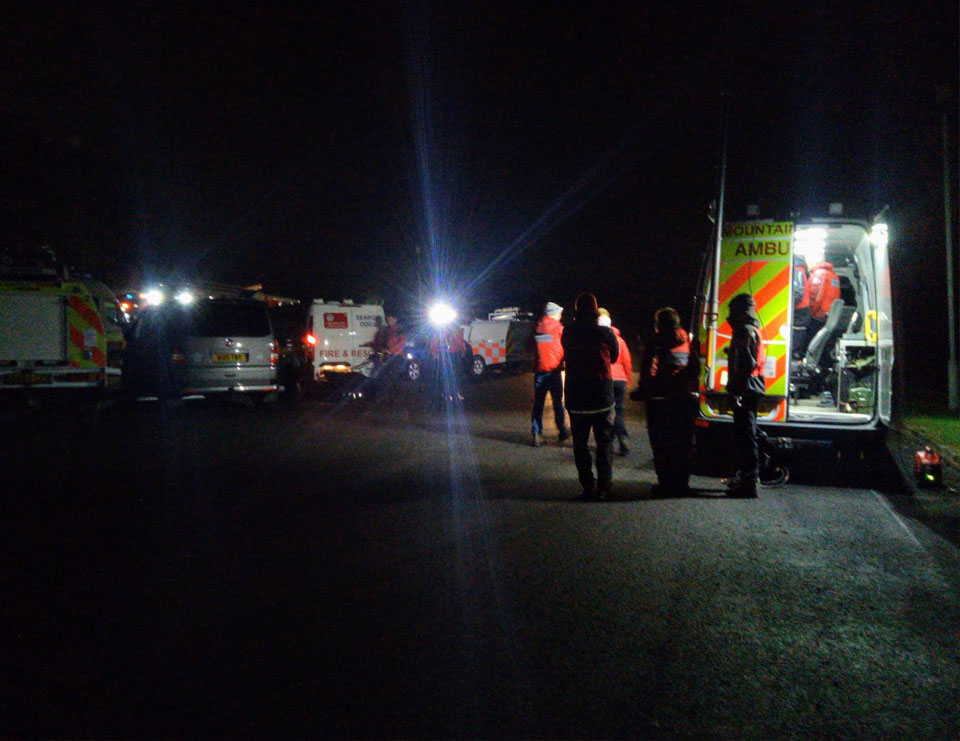 CALL OUT 03 – Multi Agency Missing Person Search
January 8, 2020
CALL OUT 02
The team was contacted by Lancashire Police in the early hours of the morning, following initial reports of a missing person in the Rossendale area. The team was put on standby pending further investigation by the Police. Other resources were utilised overnight with use of NPAS (Police helicopter).
The team was then contacted again with news that the missing person had been located and there was now a request from North West Ambulance Service to assist in evacuating the casualty.
Team members mobilised and responded but were stood down whilst en-route. We wish the casualty a speedy recovery.
Photo of our ATV Polaris Buggy with is tracks on which assist us in many unfavourable conditions including through winter weather and across much of the moorlands in our area.
__________
The Rossendale & Pendle Mountain Rescue Team is a fully voluntary organisation which responds to those in need in our local community. The Team is on-call 24 hours a day, 365 days a year and relies entirely on donations from members of the public to carry out this essential life-saving rescue service.
You can help with the work we do and support the Team by clicking this link: https://www.justgiving.com/rpmrt