CALL OUT 02 – Search for Missing Person – Rossendale Area
January 2, 2020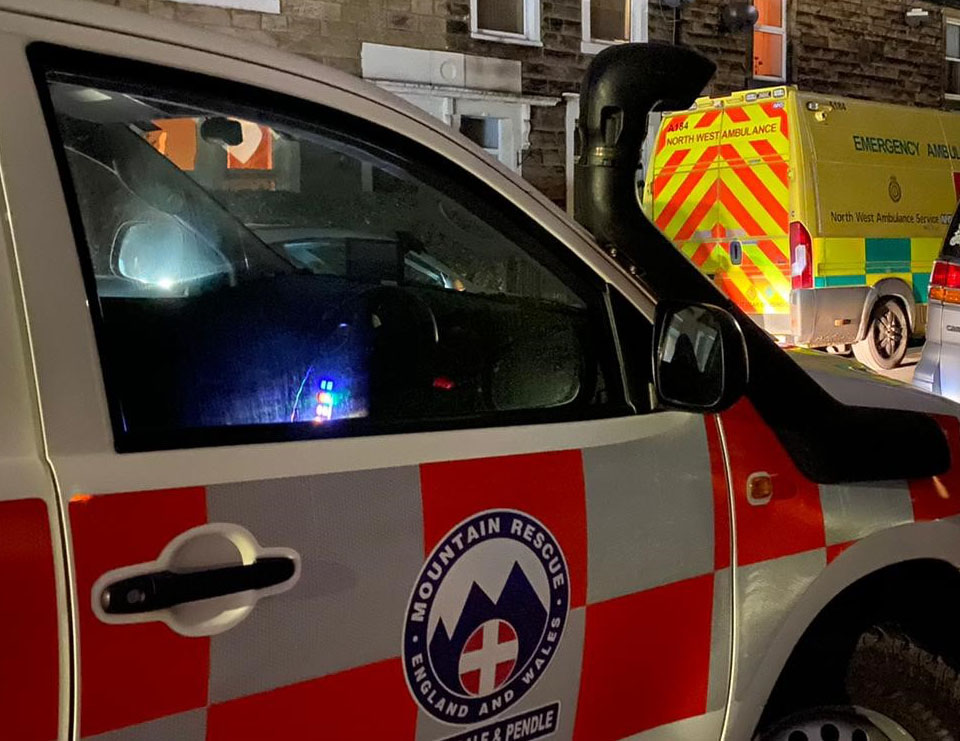 CALL OUT 04 – Call to Assist NWAS with Patient Extraction
January 10, 2020
CALL OUT 03
An early wake up call came out to team members shortly before 03:30am this morning to assist Lancashire Police with the search for a missing person.
Team members and vehicles attended and assisted on a multi-agency response involving Lancashire Fire and Rescue Service, Search Dogs, and a Drone.
After completing some of the allotted search areas, as we were returning to control to be re-tasked, we then received good news confirming that the missing person had returned home. The team was stood down shortly after 06:15am with everything packed away and vehicles back to base just after 07:00am.
A big thanks to Bowland Pennine Mountain Rescue Team (BPMRT) and Bolton Mountain Rescue Team along with Mountain Rescue Search Dogs England who were also called in to assist.
__________
The Rossendale & Pendle Mountain Rescue Team is a fully voluntary organisation which responds to those in need in our local community. The Team is on-call 24 hours a day, 365 days a year and relies entirely on donations from members of the public to carry out this essential life-saving rescue service.
You can help with the work we do and support the Team by clicking this link: https://www.justgiving.com/rpmrt