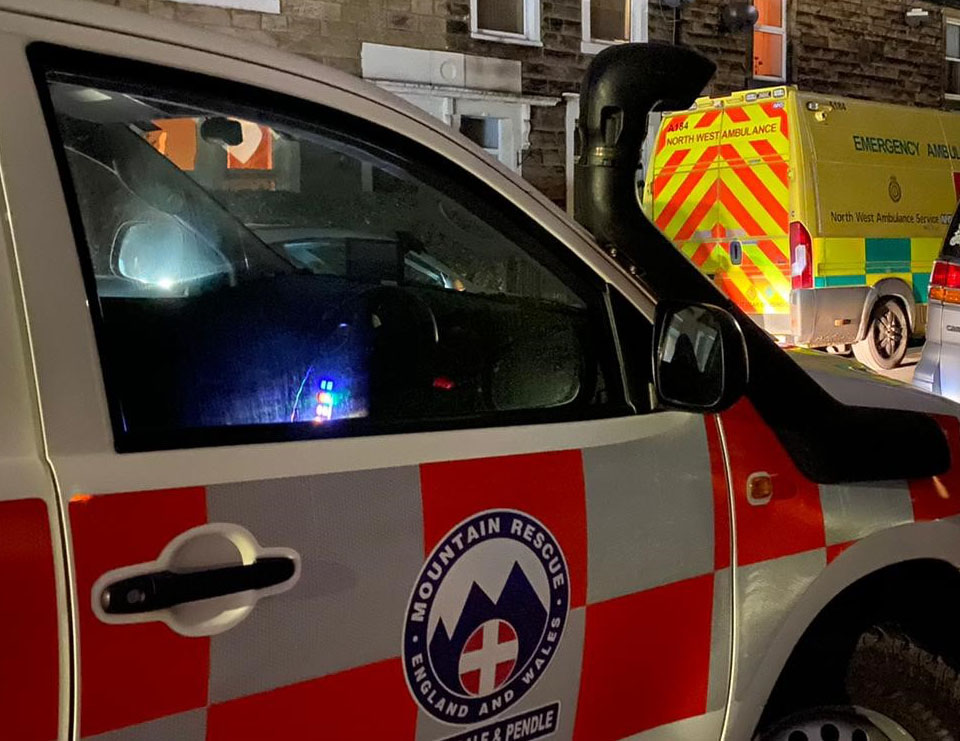 CALL OUT 04 – Call to Assist NWAS with Patient Extraction
January 10, 2020
CALL OUT 06 – Call to Assist NWAS – Colne
January 17, 2020
CALL OUT 05
Yesterday afternoon, we received a request to assist North West Ambulance Service with a walker near Crown Point in Burnley. The lady had fallen and sustained a lower limb injury. The ambulance crew were unable to get the lady to the ambulance due to the distance and the terrain.
We used our specialist stretchers to carry the patient to the awaiting ambulance, she was then transported to hospital.
__________
The Rossendale & Pendle Mountain Rescue Team is a fully voluntary organisation which responds to those in need in our local community. The Team is on-call 24 hours a day, 365 days a year and relies entirely on donations from members of the public to carry out this essential life-saving rescue service.
You can help with the work we do and support the Team by clicking this link: https://www.justgiving.com/rpmrt