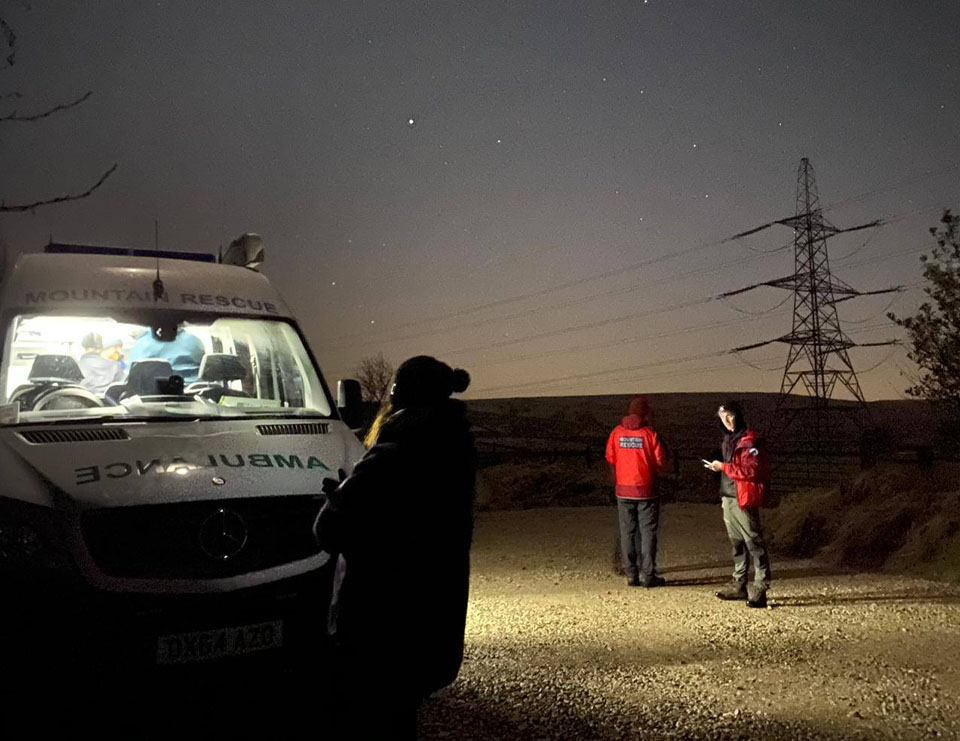 CALL OUT 39 – Call to assist injured male in Ramsbottom
July 12, 2020
CALL OUT 41 – Call to assist with casualty extraction
July 24, 2020
CALL OUT 40
This weekend saw the team reach our 40th deployment to assist within our community.
On Friday evening (just after 21:30), as everyone was beginning to relax ready for the weekend, the team was called to assist North West Ambulance Service to help with a casualty following a fall near Ribchester.
The casualty was assisted by team members and the ambulance crew before being loaded onto our bell stretcher with the off-road wheel for transportation back to the road and the awaiting ambulance.
(apologies for the poor quality photo, but with other priorities at the time, hopefully this gives you an idea though!)
__________
The Rossendale & Pendle Mountain Rescue Team is a fully voluntary organisation which responds to those in need in our local community. The Team is on-call 24 hours a day, 365 days a year and relies entirely on donations from members of the public to carry out this essential life-saving rescue service.
You can help with the work we do and support the Team by clicking this link: https://www.justgiving.com/rpmrt