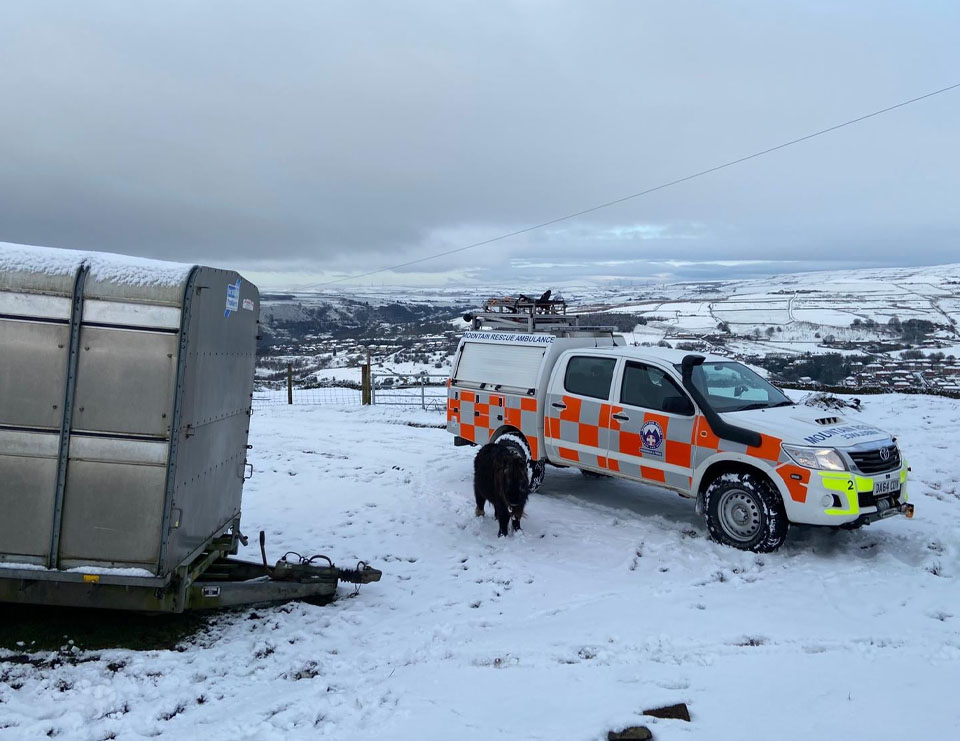 CALL OUT 74 – Assisting NWAS in wintery conditions
December 29, 2020
Well 2020, what a year for the team…
January 1, 2021
CALL OUT 75
With all the lovely wintery weather, unfortunately, it was only a matter of time – this afternoon at around 13:30 (31/12/20) the team were called to assist the North West Ambulance Service with a sledging accident near Holcombe, Bury.
Team members made their way to the scene to assist the ambulance crew, who had dealt with the casualty but needed assistance in extracting them from their location in the field. The team used a cas bag to provide some additional warmth before the casualty was transferred onto the bell stretcher along with the wheel to safely move them back uphill to the roadside and the awaiting ambulance.
Hopefully, this will have been our last call for 2020, but the team remains on call 24/7 throughout this evening and into the New Year.
With 75 team deployments and over 90 requests to the team from emergency services, it has certainly still been a very busy, albeit a different year in many ways. Finances and fundraising have taken a big hit, and we wish everyone the very best going into 2021.
—
The Rossendale & Pendle Mountain Rescue Team is a fully voluntary organisation which responds to those in need in our local community. The team is on-call 24 hours a day, 365 days a year and relies entirely on donations from members of the public to carry out this essential life-saving rescue service.
You can help with the work we do and support the team by texting 'RPMRT' to 70085 to donate £3 today.