CALL OUT 72 & 73 – Assisting NWAS in wintery conditions
December 27, 2020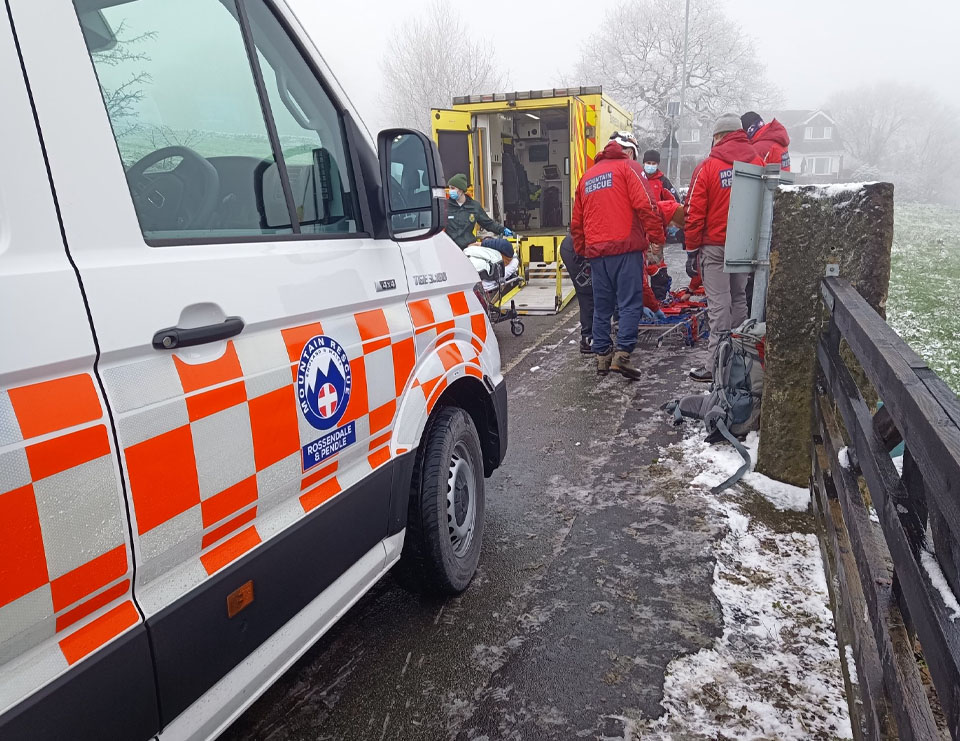 CALL OUT 75 – Call to assist with a sledging incident in Holcombe
December 31, 2020
CALL OUT 74
The team were on standby throughout the day due to the sudden snow last night.
Around 11:30 a few team members were requested to help a poorly gentleman be transferred to an ambulance as he lived deep in the moors and was snowed in.
Our specialist Hilux, Mobile 2 was used and a couple of members assisted the gentleman safely to the awaiting ambulance.
—
The Rossendale & Pendle Mountain Rescue Team is a fully voluntary organisation which responds to those in need in our local community. The team is on-call 24 hours a day, 365 days a year and relies entirely on donations from members of the public to carry out this essential life-saving rescue service.
You can help with the work we do and support the team by texting 'RPMRT' to 70085 to donate £3 today.