CALL OUT 12 – Call to assist Lancashire Police
January 13, 2021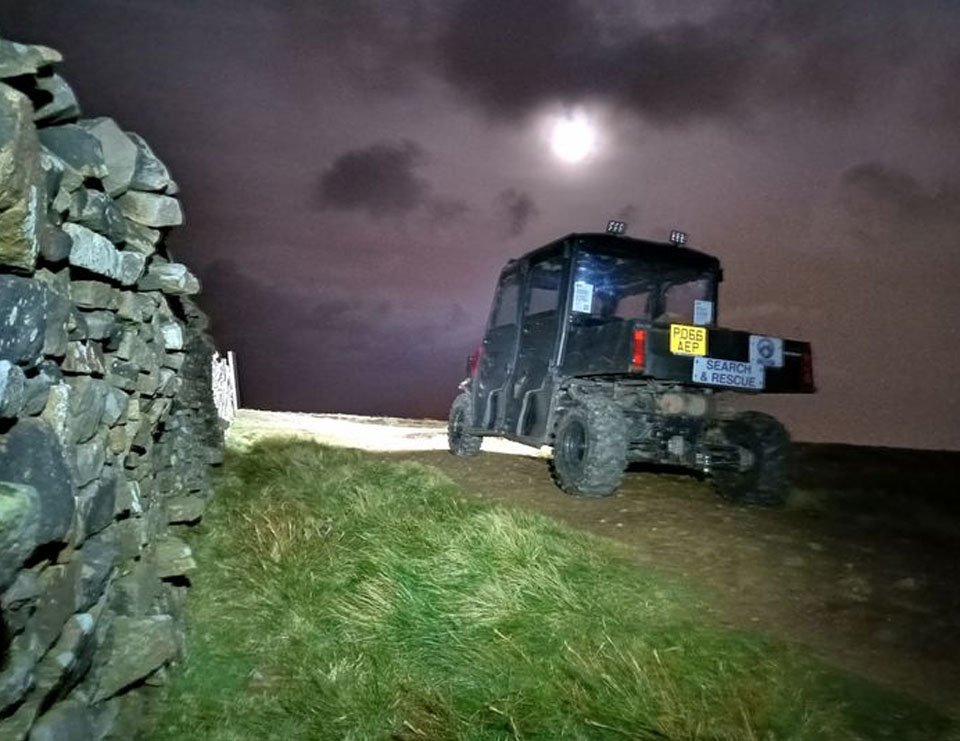 CALLOUT 14 – Call to assist lost mountain biker
January 17, 2021
CALLOUT 13
The team were called to assist with the transfer of a gentleman needing dialysis. We were called because the access to the gentleman's home was difficult for the ambulance to access – no problem for our specialist 4×4 ambulances.
A quick trip and the gentleman was safely transferred and on his way to the hospital.
A local community based callout for today. Not all our work involves ropes, helicopters and remote rural locations, we do a lot in the community, helping wherever we can…
—
The Rossendale & Pendle Mountain Rescue Team is a fully voluntary organisation which responds to those in need in our local community. The team is on-call 24 hours a day, 365 days a year and relies entirely on donations from members of the public to carry out this essential life-saving rescue service.
You can help with the work we do and support the team by texting 'RPMRT' and an amount (ie 'RPMRT 10') to 70085 to donate today. Alternatively, donate online at www.justgiving.com/RPMRT or further options including setting up monthly donations available through www.donr.com/rpmrt