CALLOUT 15 – Call to assist NWAS with lower leg injury
January 18, 2021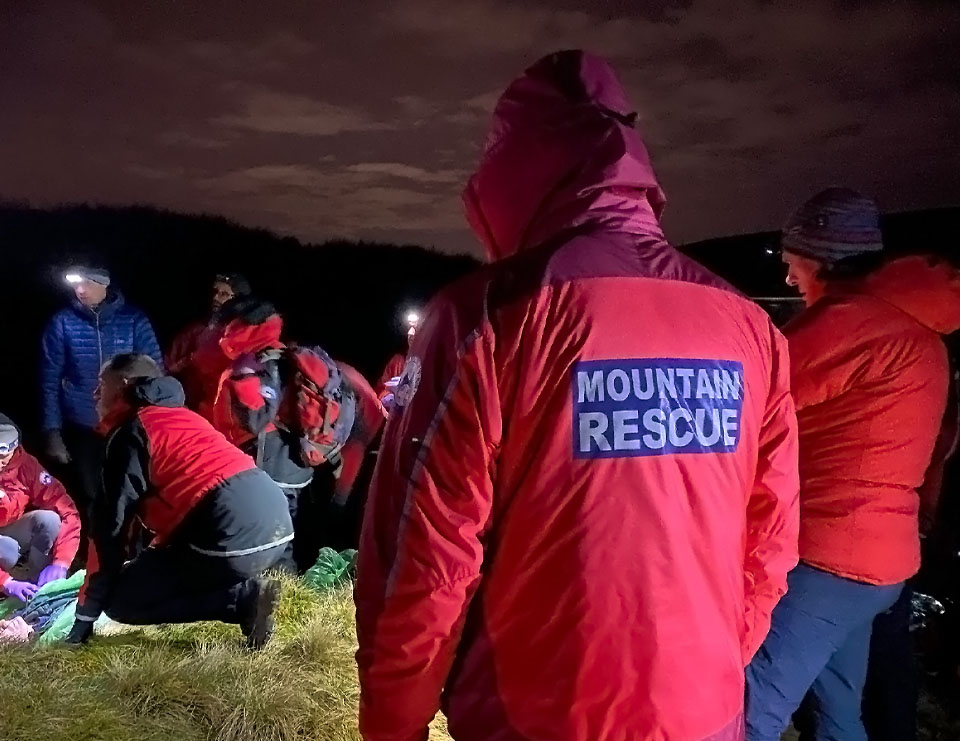 CALLOUT 17 – Call to assist stranded motorist
January 27, 2021
CALLOUT 16
This afternoon the team were called out to Holcombe to assist a casualty who had taken a fall whilst out walking near Peel Tower.
The team were mobilised shortly after 12:45, and the team doctor along with other local team members were soon on the scene. This was followed by further members and the team vehicle bringing additional equipment along with the arrival of the NWAS crew.
The casualty was provided with pain relief, and their leg splinted before being packaged onto the mountain rescue bell stretcher (in a warm cas bag). The team then carried the casualty down the rocky, icy and at times a somewhat awkward path to the track, and then down to the awaiting ambulance for onward transportation to Manchester General Hospital for further treatment.
Thanks to locals and members of the public for their assistance and understanding when diverted away to allow us some space to work safely. We wish the casualty a speedy recovery.
—
The Rossendale & Pendle Mountain Rescue Team is a fully voluntary organisation which responds to those in need in our local community. The team is on-call 24 hours a day, 365 days a year and relies entirely on donations from members of the public to carry out this essential life-saving rescue service.
You can help with the work we do and support the team by texting 'RPMRT' and an amount (ie 'RPMRT 10') to 70085 to donate today. Alternatively, donate online at www.justgiving.com/RPMRT or further options including setting up monthly donations available through www.donr.com/rpmrt