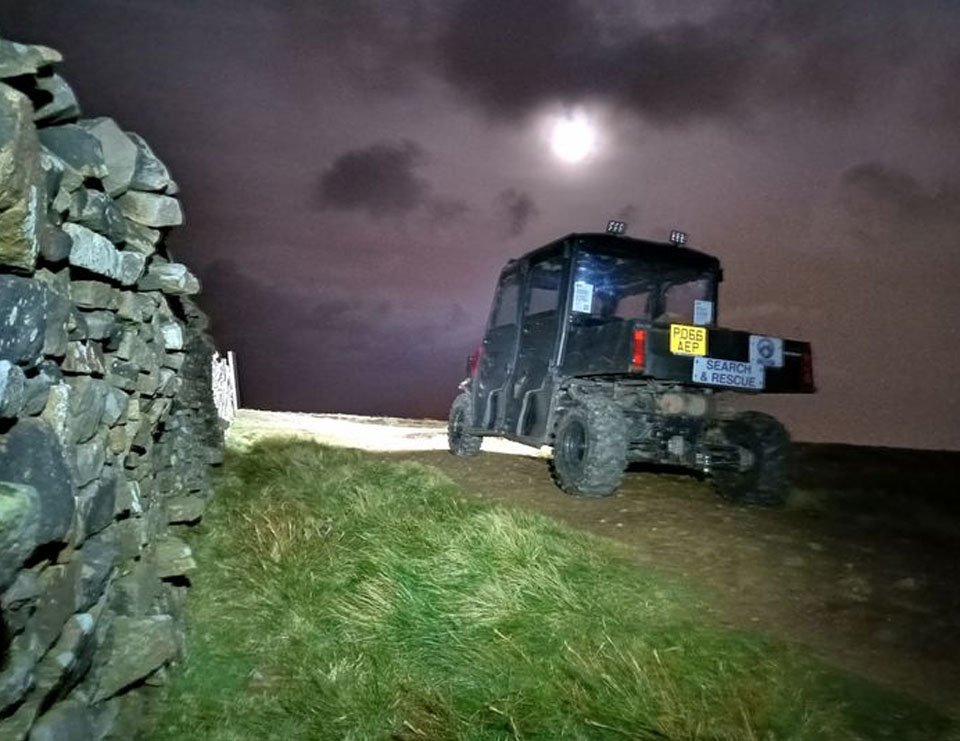 CALLOUT 14 – Call to assist lost mountain biker
January 17, 2021
CALLOUT 16 – Call to assist casualty on Holcombe Hill
January 24, 2021
CALLOUT 15
Today (18/01/2021) the team have again been called out to assist a member of our community in need our help and skills once again.
Today's request came at 11:40 this morning from the North West Ambulance Service, to a casualty with a lower leg injury near Padiham.
Team members worked alongside the ambulance crew on scene, providing some shelter and warmth, along with pain relief before splinting the injured limb. The casualty was then packaged onto the bell stretcher and evacuated about 750m to the awaiting ambulance.
[stock image]
—
The Rossendale & Pendle Mountain Rescue Team is a fully voluntary organisation which responds to those in need in our local community. The team is on-call 24 hours a day, 365 days a year and relies entirely on donations from members of the public to carry out this essential life-saving rescue service.
You can help with the work we do and support the team by texting 'RPMRT' and an amount (ie 'RPMRT 10') to 70085 to donate today. Alternatively, donate online at www.justgiving.com/RPMRT or further options including setting up monthly donations available through www.donr.com/rpmrt