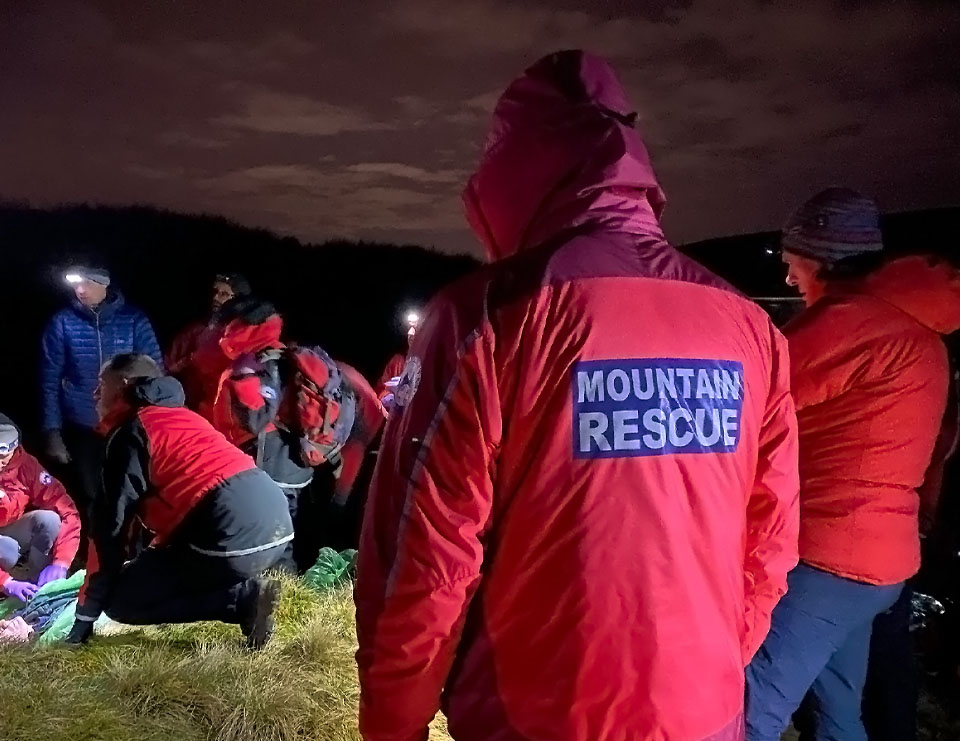 CALLOUT 17 – Call to assist stranded motorist
January 27, 2021
CALLOUTS 19, 20 & 21
January 31, 2021
CALLOUT 18
At around 17:00 yesterday evening the team were called bY North West Ambulance Service to what was reported to be a seriously injured young male somewhere in Lee Quarry near Bacup.
The team deployed our Mob 2 response ambulance on blue lights and our specialist Polaris 4 seater buggy. Within 25 minutes we were on scene, joined by Lancashire Police and North West Ambulance Service when we quickly located the young man who'd sustained a nasty head injury from a mountain bike accident.
After an initial primary survey, we transported the casualty down to the land ambulance which was waiting at the entrance of the quarry where he was then transported to the hospital for further treatment.
We wish him a speedy recovery and urge people to remember quarries are covered in hidden accidents waiting to happen, so make sure you have the right protective gear and ride within your ability, especially when the weather is as changeable as it has been recently.
—
The Rossendale & Pendle Mountain Rescue Team is a fully voluntary organisation which responds to those in need in our local community. The team is on-call 24 hours a day, 365 days a year and relies entirely on donations from members of the public to carry out this essential life-saving rescue service.
You can help with the work we do and support the team by texting 'RPMRT' and an amount (ie 'RPMRT 10') to 70085 to donate today. Alternatively, donate online at www.justgiving.com/RPMRT or further options including setting up monthly donations available through www.donr.com/rpmrt