CALLOUT 22 – Call to assist injured walker
February 2, 2021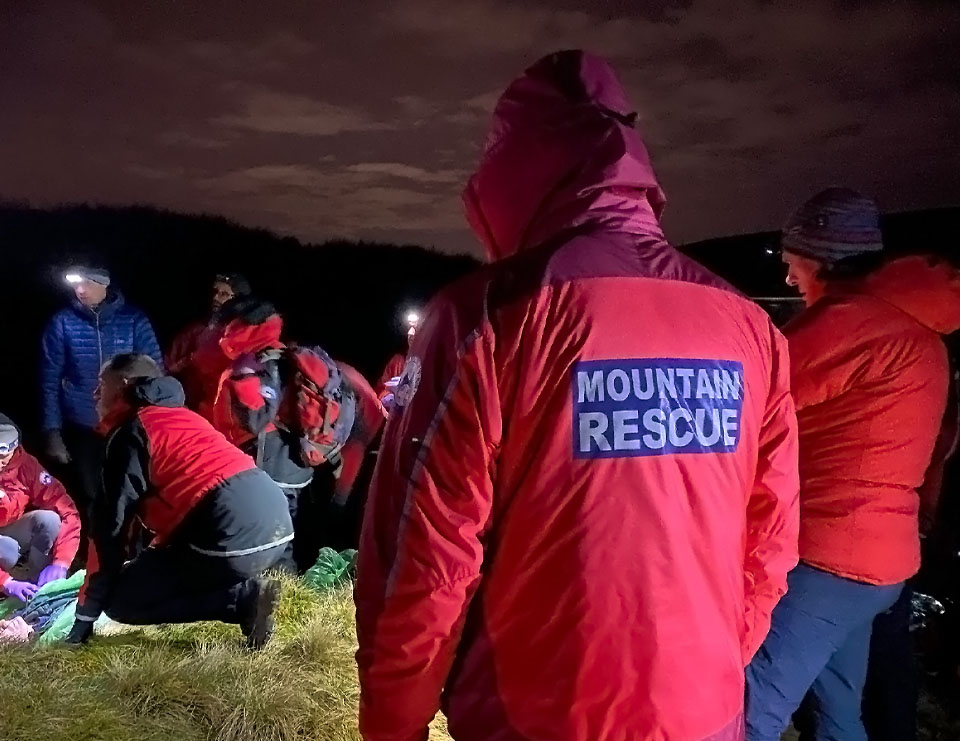 RPMRT 2020 Statistics
February 6, 2021
CALLOUT 23, 24 & 25
After a thick and sudden downfall of snow, the team were actioned immediately to be on ambulance standby to assist the North West Ambulance Service.
Around 08:00 the team were requested to assist with transferring North West Ambulance Service key staff in the harsh weather.
Then around 11:00 members, we were requested to assist with the patient transfer of an elderly lady from her home to a land ambulance for an essential blood transfusion. The lady lived down an ungritted side lane but team members' made easy work of the lane and helped the lady on to the ambulance soon enough.
These jobs/callouts are prime examples of the community work we get involved with when the weather becomes a major issue around the area. Our vehicles, equipment, advanced medical capabilities and specialist training all contribute to our reputation amongst our colleagues in the statutory services, for being a 24/7, 365 days a year emergency community asset.
Lastly, callout 25 was around 20:00.
The team were called out to a 75 y/o male who'd reported to have fallen in the snow with a suspected broken leg near Littleborough.
NWAS were already on the scene but needed assistance as the snow was particularly challenging. Mobiles 1 and 3 were mobilised along with our colleagues at Calder Valley Search & Rescue Team (who were originally called but passed the job to ourselves)
Calder Team were first on scene and assisted NWAS in getting the patient to safety.
We wish him a speedy recovery from all the team.
It's become the norm of late that the team are one of, if not actually the busiest team in the UK, since January 1st 2021. We pride ourselves on always being ready and always helping no matter what the requirement since 1963 and long may it continue…
—
Please remember, RPMRT are a charity wholly supported by you the public, enabling us to provide a 24/7 emergency service 365 days a year.
Text: 'RPMRT' along with an amount you wish to donate to 70085 (ie 'RPMRT 10')
Donr:
www.donr.com/rpmrt
(includes monthly donation options)
Please 𝗟𝗜𝗞𝗘 & 𝗦𝗛𝗔𝗥𝗘 this post and 𝗗𝗢𝗡𝗔𝗧𝗘 to help support us and raise awareness of the work we do throughout the community.