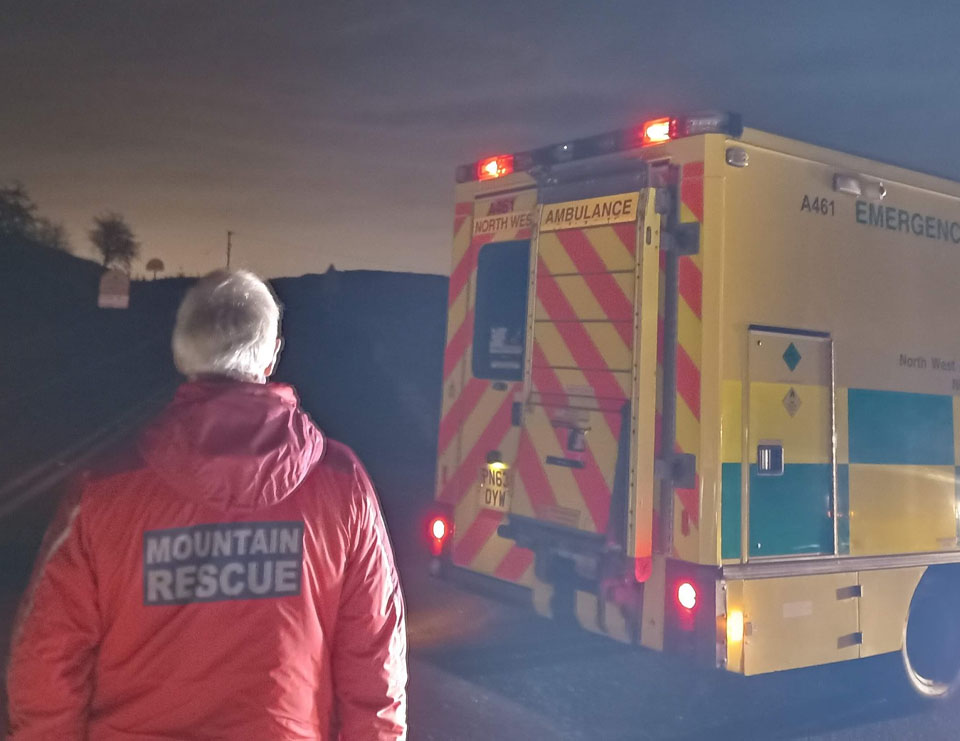 CALLOUT 38 – Call to assist NWAS near Rochdale
April 8, 2021
CALLOUT 40 – Call to assist child with lower leg injury
April 12, 2021
CALLOUT 39
This morning at 09:30 saw our teams' volunteers deployed to assist the North West Ambulance Service (NWAS) in Bacup, where a crew were unable to get their vehicle to the property of the casualty due to the recent snow.
Team members were deployed and local members soon arrived on the scene. It was clear a few cars had tried to access the road consolidating the snow to ice which was the reason for access issues. Team members began to clear the snow and whilst laying some grit in preparation for trying access with Mobile 2, our 4×4 Toyota Hilux, the sun also began to reach the road and assisted in the process too.
The team vehicle was able to make it to the address, the casualty conveyed to the awaiting ambulance on the main road. Thank you to the drivers who waited patiently whilst we got the casualty transferred to the ambulance.
Team members returned to their weekend plans and the vehicle was returned to base where it was washed, cleaned and sorted ready for the next time we are called upon.
—
Please remember, RPMRT are a charity wholly supported by you the public, enabling us to provide a 24/7 emergency service 365 days a year.
Text: 'RPMRT' along with an amount you wish to donate to 70085 (ie 'RPMRT 10')
Donr:
www.donr.com/rpmrt
(includes monthly donation options)
Please 𝗟𝗜𝗞𝗘 & 𝗦𝗛𝗔𝗥𝗘 this post and 𝗗𝗢𝗡𝗔𝗧𝗘 to help support us and raise awareness of the work we do throughout the community.