CALLOUT 39 – Call to assist NWAS in poor weather conditions
April 11, 2021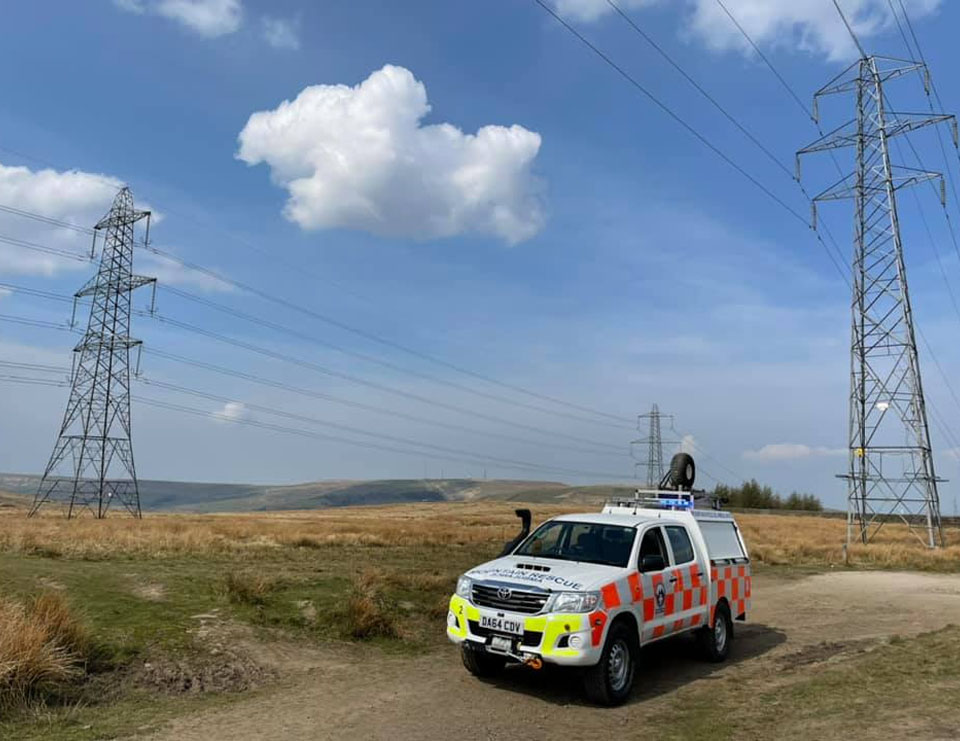 CALLOUT 41 – Call to assist elderly gentleman
April 20, 2021
CALLOUT 40
The second call out of the day (11/4/21) was received from the North West Ambulance Service (NWAS) shortly before 15:30, to assist with a 9yr old who had slipped and injured themselves whilst out walking near Jamestone Quarry, off of Grane Road.
Team members confirmed the casualty's location using phonefind technology and then made their way to the scene. The casualty was treated by team members, packaged and placed onto the Bell Stretcher before a short carry to the quarry track, and then placed onto the off-road wheel for the remaining journey back to the road.
From discussions with the casualty's family, the NWAS assets that were allocated were stood down, and they made their own arrangements to be picked up and thus be able to make their own way to the hospital.
—
Please remember, RPMRT are a charity wholly supported by you the public, enabling us to provide a 24/7 emergency service 365 days a year.
Text: 'RPMRT' along with an amount you wish to donate to 70085 (ie 'RPMRT 10')
Donr:
www.donr.com/rpmrt
(includes monthly donation options)
Please 𝗟𝗜𝗞𝗘 & 𝗦𝗛𝗔𝗥𝗘 this post and 𝗗𝗢𝗡𝗔𝗧𝗘 to help support us and raise awareness of the work we do throughout the community.