CALLOUT 54 – Call to assist 13 y/o injured whilst mountain biking
June 9, 2021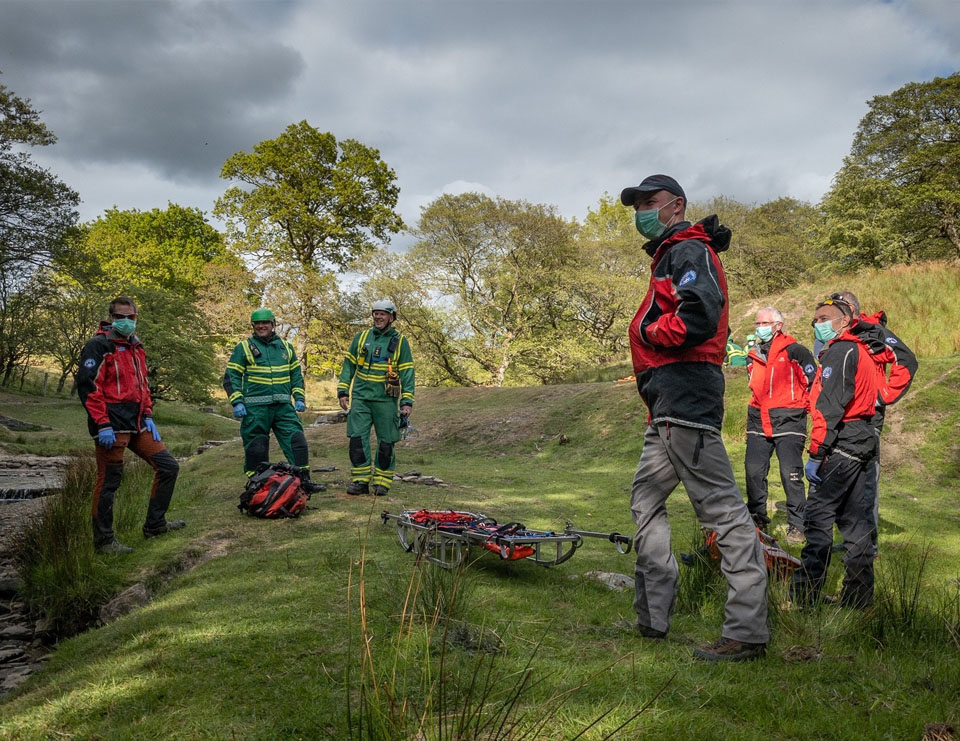 CALLOUT 56 – Call to assist Greater Manchester Police
June 16, 2021
CALLOUT 55
Early this afternoon (13:55 13/6/21) the team were called to Witches Quarry near Pendle Hill to a climber that had taken a substantial fall.
Three of our team members were also climbing at the quarry when the incident occurred, so were they quickly able to assist other climbers there in administering basic first aid and ensured the team were rapidly mobilised.
The North West Air Ambulance Charity landed on the scene and North West Ambulance Service crews also attended the incident. They treated the casualty who has sustained multiple injuries in the fall. He was given pain relief before being placed onto a stretcher by our team volunteers and carried to the helicopter for transportation to the hospital.
We wish the gentleman a speedy recovery.
—
The Rossendale & Pendle Mountain Rescue Team is a fully voluntary organisation which responds to those in need in our local community. The team is on-call 24 hours a day, 365 days a year and relies entirely on donations from members of the public to carry out this essential life-saving rescue service.
You can help with the work we do and support the team by texting 'RPMRT' to 70085 to donate £3 today.