CALLOUT 83 – Call to assist a stranded ambulance
November 29, 2021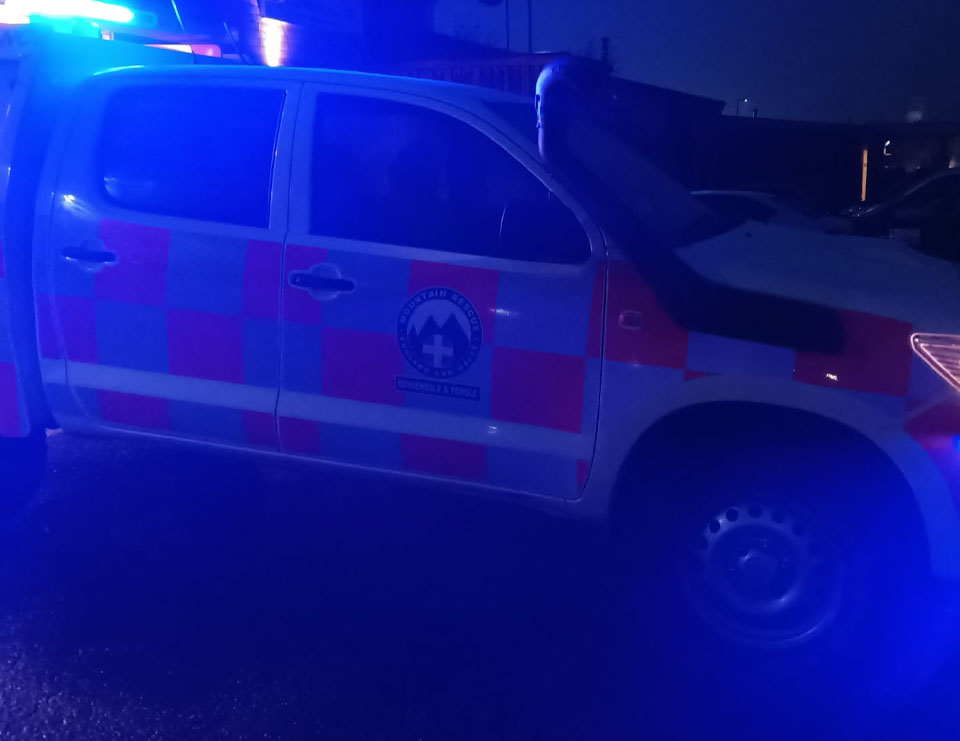 CALLOUT 85 – Call to assist Lancashire Police
December 16, 2021
CALLOUT 84
At around 16:30 on Monday the 13th of December the team was requested to assist a couple and their dog who had become lost on Boulsworth Hill.
A full team callout was initiated and our volunteers made their way to the what3words location. Fortunately, our team members quickly located the couple and their dog before walking them off the hill and helping them get home safely.
Due to the time of day and weather conditions, visibility was extremely poor and it was easy to see how the couple had become disoriented on the open moorland. Thankfully, they were experienced hill walkers and wearing the correct equipment for a winter day out on the hill. However, this does highlight the importance of ensuring that you have the correct equipment, including a charged mobile phone, torch, and map of the local area should you become lost. Conditions can change quickly at this time of year, and even experienced hill walkers can get into difficulty so it's always best to be prepared.
Adventure Smart is a fantastic resource for helping you plan your day out on the hill: https://www.adventuresmart.uk
—
The Rossendale & Pendle Mountain Rescue Team is a fully voluntary organisation which responds to those in need in our local community. The team is on-call 24 hours a day, 365 days a year and relies entirely on donations from members of the public to carry out this essential life-saving rescue service.
You can help with the work we do and support the team by texting 'RPMRT' to 70085 to donate £3 today.