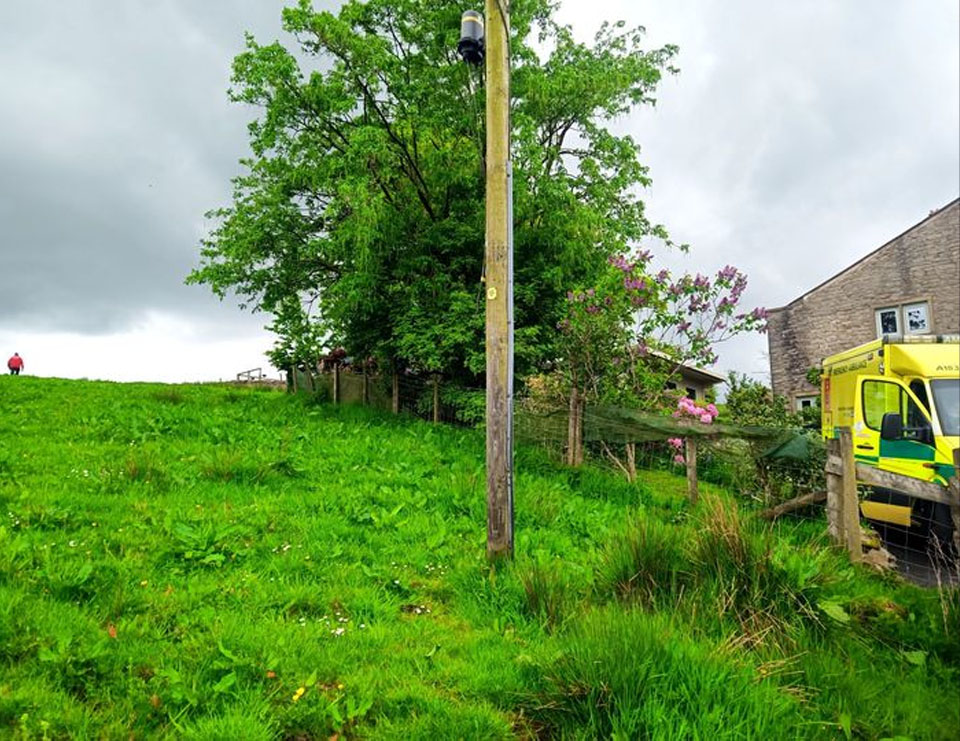 CALLOUT 14 – Call the assist NWAS and the Air Ambulance
May 22, 2022
We helped a true hero, Emily, who suffers from MND achieve her goal of summiting Pendle Hill
May 25, 2022
CALLOUT 15
Just as our busy weekend was coming to a close, at around 20:30 last night (22/5/22) the team was contacted by the North West Ambulance Service NHS Trust (NWAS) to assist with the extraction of a young male who had taken a serious fall on his bike near Whalley.
The biker had sustained multiple injuries in the fall and was already treated being treated by the NWAS crew, but they were requesting assistance for extraction. The team was mobilised and on the scene quickly with two team vehicles from our Burnley base and other members making their way directly.
Once there, team members assisted in packaging the casualty and then carried them on our stretcher to the awaiting ambulance. As always, we wish them a speedy recovery.
—
The Rossendale & Pendle Mountain Rescue Team is a full volunteer organisation that responds to those in need in our local community. The team is on-call 24 hours a day, 365 days a year and relies entirely on donations from members of the public to carry out this essential life-saving rescue service.
You can help with the work we do and support the team by texting 'RPMRT' to 70085 to donate £3 today.