CALLOUT 20 & 2 REQUESTS
July 19, 2022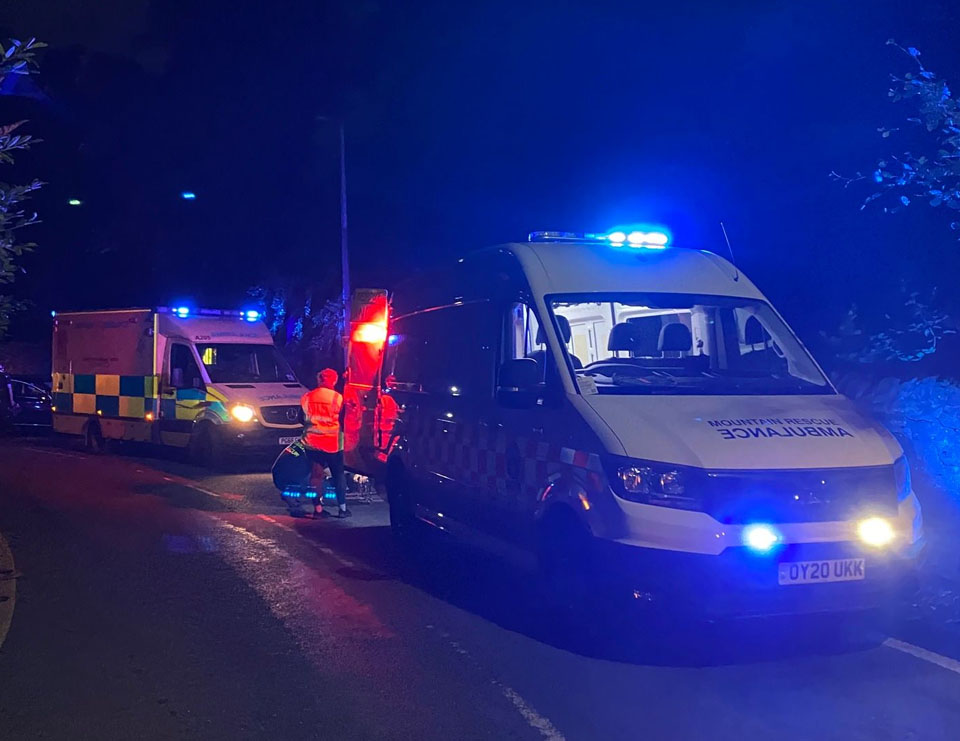 CALLOUT 22 – Call to assist injured mountain biker
July 30, 2022
CALLOUT 21
At approximately 13:45 today the team was called by NWAS to a report of a 70-year-old male who was reported to be showing signs of a possible stroke.
A few members were already at our Burnley base and responded immediately.
On arrival, it was actually severe hip pain which was causing numbness down one side of the leg. After a thorough checkup, we transported the gentleman to the nearest road head to meet the land ambulance so he could get to the hospital as soon as possible.
We wish the gentleman a speedy recovery and hope it's not too long before he's back in the hills.
—
The Rossendale & Pendle Mountain Rescue Team is a full volunteer organisation that responds to those in need in our local community. The team is on-call 24 hours a day, 365 days a year and relies entirely on donations from members of the public to carry out this essential life-saving rescue service.
You can help with the work we do and support the team by texting 'RPMRT' to 70085 to donate £3 today.