CALLOUT 01 – Call to Assist Fallen Walker on Pendle
January 18, 2023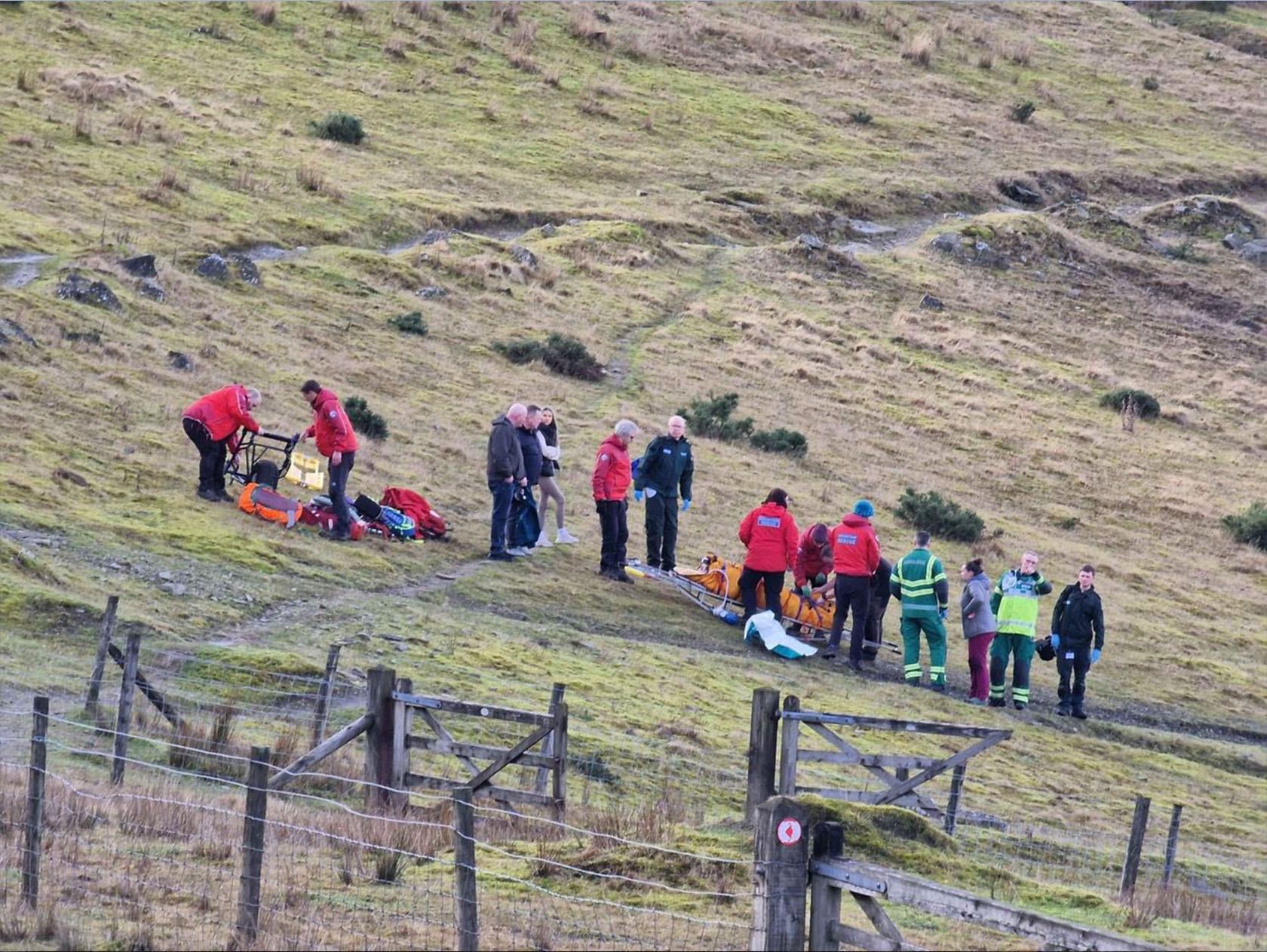 CALLOUT 03 – Call to Assist Injured Walker at Lee Mill Quarry
February 6, 2023
CALLOUT 02
Yesterday afternoon (29/01/23) at 14:15 the team was alerted to an injured walker on Pendle Hill between Downham and the top of the steps. Team volunteers made their way to Pendle and were deployed onto the hill with the required equipment. Shortly followed by our ATV / buggy with additional resources, to enable us to get as close as possible to the casualty.
Team members met with the casualty; assessed their injured ankle and splinted this whilst also providing shelter and warmth along with pain relief. They were then assisted to our buggy where they could be evacuated off the hill to meet with the ambulance for onward transportation to the Hospital.
If it wasn't for the ability of our Polaris ATV (pictured), to be able to maneuver over the challenging terrain, it would have been a lot more time and effort for our volunteers to get the required equipment to the scene, and thus treat the casualty quickly and effectively. Equally, it could have also been a painstakingly long carry-off across very awkward terrain, and as such, thanks to Bolton MRT (BMRT) who sent team members and a vehicle to assist if needed.
We wish the casualty a speedy and full recovery.
—
The Rossendale & Pendle Mountain Rescue Team is a full volunteer organization that responds to those in need in our local community. The team is on-call 24 hours a day, 365 days a year, and relies entirely on donations from members of the public to carry out this essential life-saving rescue service.
You can help with the work we do and support the team by texting 'RPMRT' to 70085 to donate £3 today.