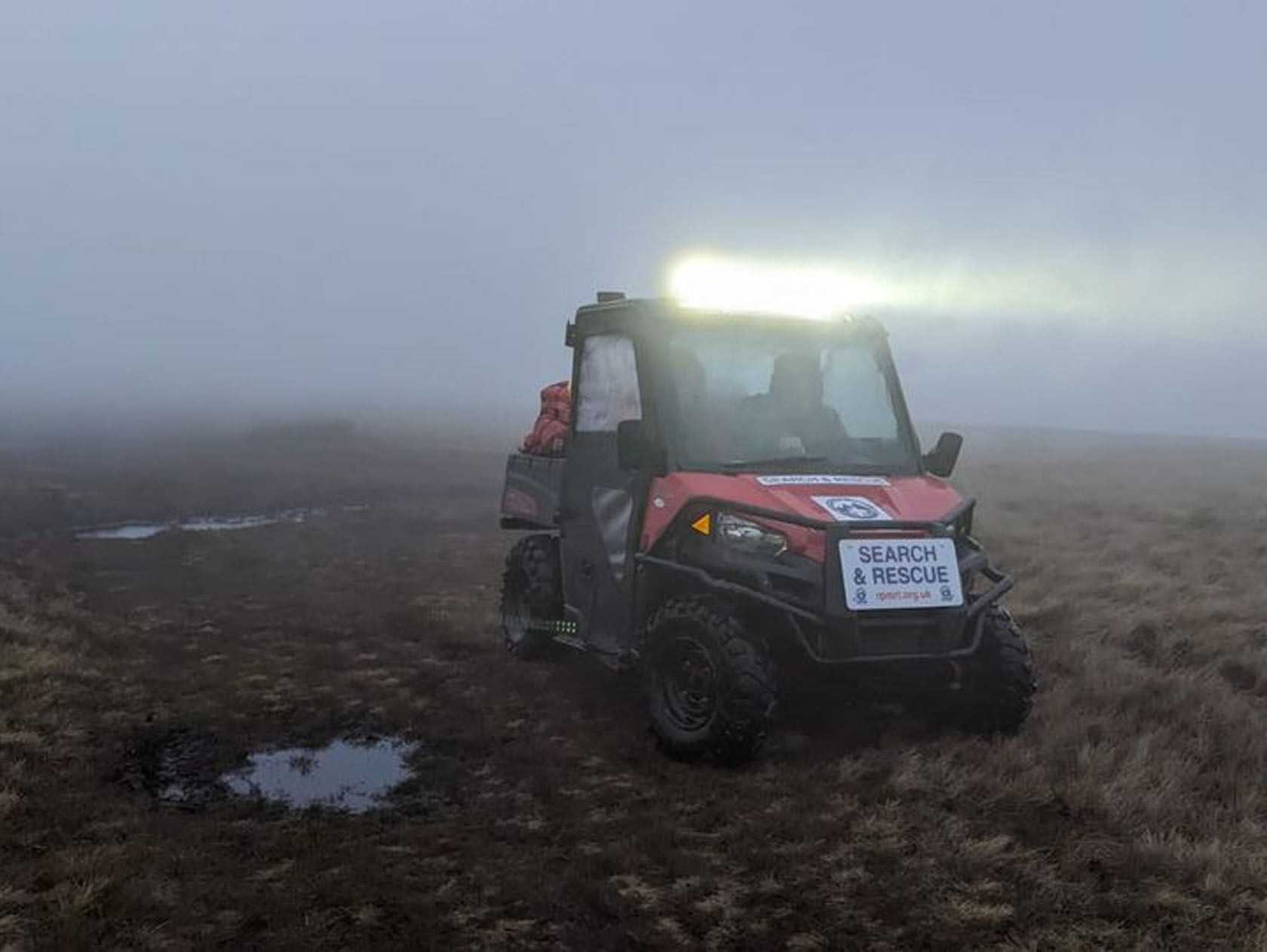 CALLOUT 02 – Call to Assist Fallen Walker on Pendle
January 30, 2023
CALLOUT 04 – Call to Assist NWAS
February 18, 2023
CALLOUT 03
Sunday was a busy day for the team, with team members providing first aid cover for the Winter Warmer at Witton Park, a fantastic annual event that we take pride in supporting.
After the Winter Warmer had concluded and as the team members were leaving Witton Park, we were contacted by North West Ambulance Service NHS Trust (NWAS) to assist an injured walker at Lee Mill Quarry, Bacup.
A full team callout was initiated, with team members responding directly from the event, our Burnley Base, and in their own vehicles. We were quickly on the scene to assist the casualty. NWAS HART was also mobilised to the location to assist.
The casualty was located and treated for their injuries, before being packaged and transported to an awaiting land ambulance using one of our specialist stretchers.
As always, we wish the casualty a speedy recovery.
—
The Rossendale & Pendle Mountain Rescue Team is a full volunteer organization that responds to those in need in our local community. The team is on-call 24 hours a day, 365 days a year, and relies entirely on donations from members of the public to carry out this essential life-saving rescue service.
You can help with the work we do and support the team by texting 'RPMRT' to 70085 to donate £3 today.