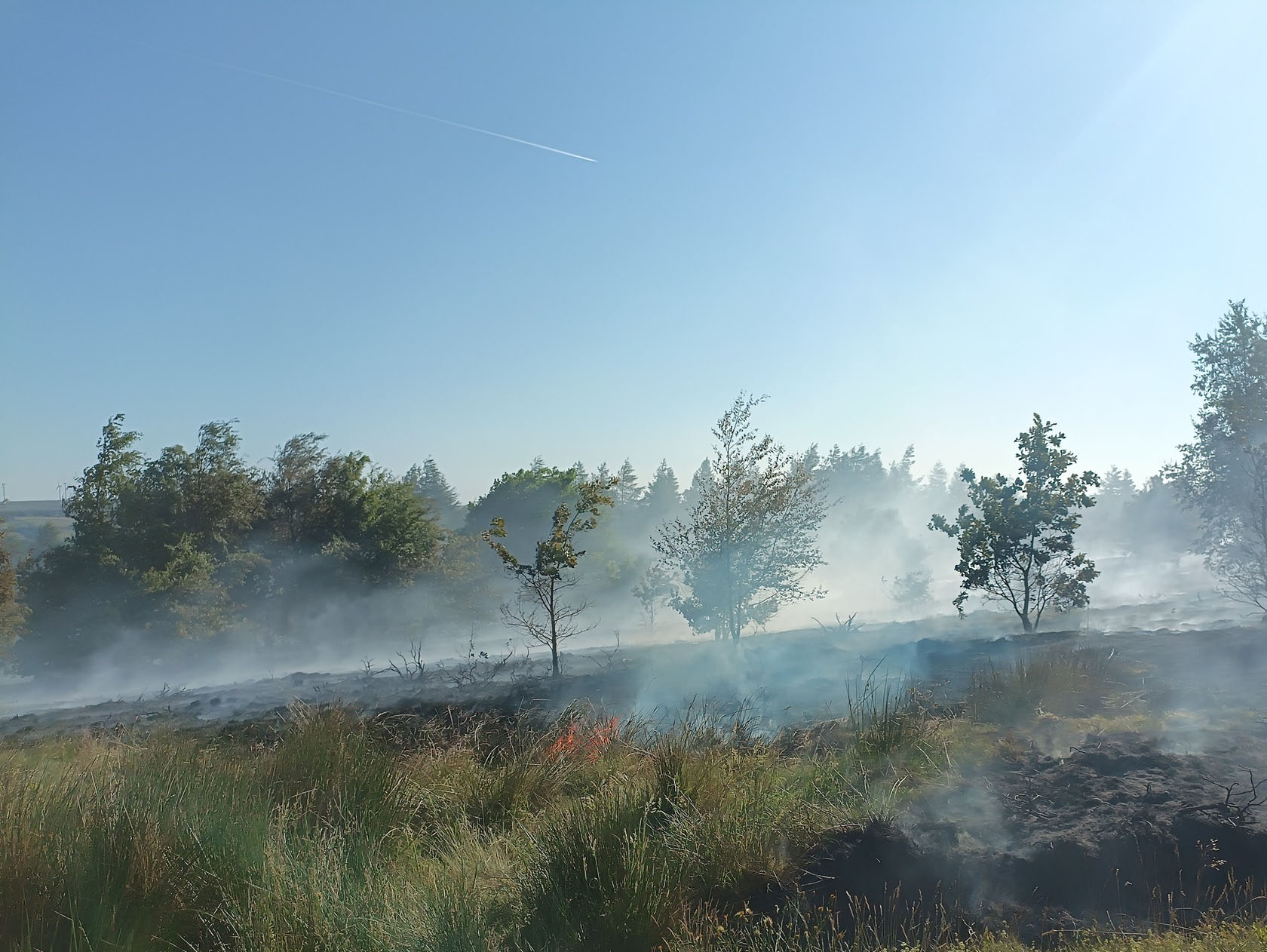 CALLOUT 26 – Call to assist with wild fire in Accringtion
June 16, 2023
CALLOUT 28 – Call to assist NWAS and the Police
July 17, 2023
CALLOUT 27
On Saturday morning (08:40 24/6/23), the team was contacted by North West Ambulance Service NHS Trust (NWAS) to assist with an incident in Milnrow, Rochdale.
The team was deployed and began making their way to the location. Due to uncertainties of the job and with the location just several hundred metres from our boundary with Oldham Mountain Rescue Team, their team leader was contacted and consequently deployed additional resources should they be required.
Upon arrival the complexities of the job were far less than anticipated, however, the heavily intoxicated casualty was rude and abusive towards both the ambulance and police personnel. The casualty was refusing to have any observations taken to be provided with pain relief.
Fortunately, they were happy to listen to us as 'Mountain Rescue' and very quickly once the equipment was on the scene, they were placed onto a stretcher and conveyed back up to an awaiting ambulance.
Thanks again to the Oldham Mountain Rescue Team members who attended too.
[stock photo]
—
The Rossendale & Pendle Mountain Rescue Team is a full volunteer organization that responds to those in need in our local community. The team is on-call 24 hours a day, 365 days a year, and relies entirely on donations from members of the public to carry out this essential life-saving rescue service.
You can help with the work we do and support the team by texting 'RPMRT' to 70085 to donate £3 today.