CALL OUT 71 – Call to assist casualty with leg injury
December 20, 2020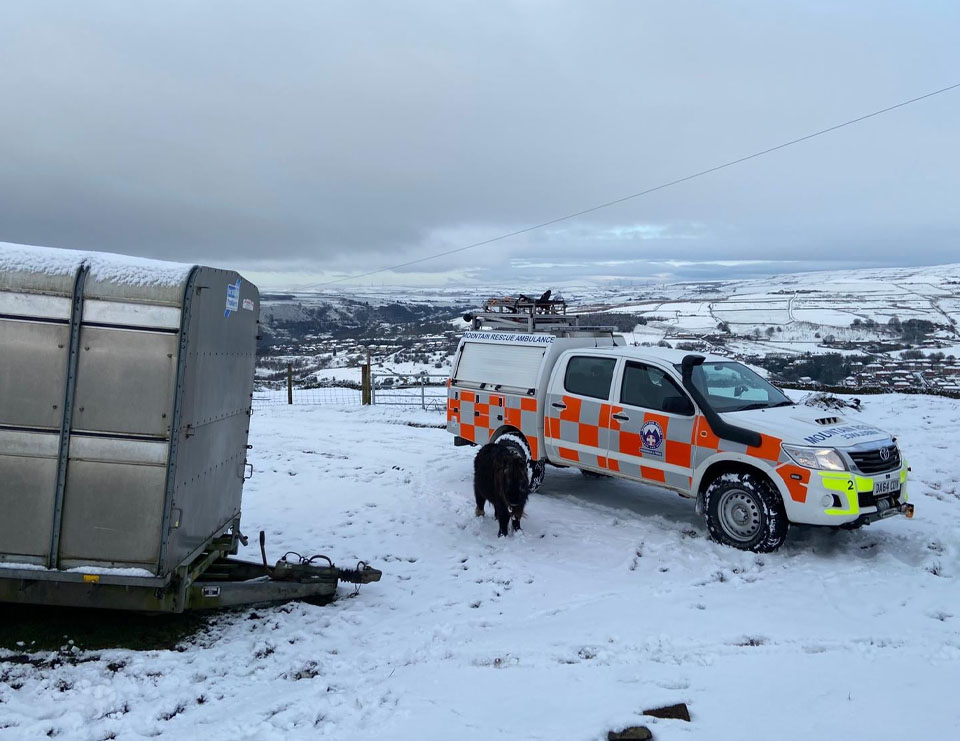 CALL OUT 74 – Assisting NWAS in wintery conditions
December 29, 2020
CALL OUT 72 & 73
This evening at around 19:20 (27/12/2020) the team were deployed to assist the North West Ambulance Service with a multiple vehicle RTC which had blocked Grane Rd.
Whilst some team members were assisting with this, team vehicles were then redeployed to the second request for assistance from NWAS Control. This time the team deployed to Blackburn to assist an ambulance that had become stuck in the poor conditions.
—
The Rossendale & Pendle Mountain Rescue Team is a fully voluntary organisation which responds to those in need in our local community. The team is on-call 24 hours a day, 365 days a year and relies entirely on donations from members of the public to carry out this essential life-saving rescue service.
You can help with the work we do and support the team by texting 'RPMRT' to 70085 to donate £3 today.