CALLOUT 59 – Call to assist Lancashire Police with search
July 7, 2021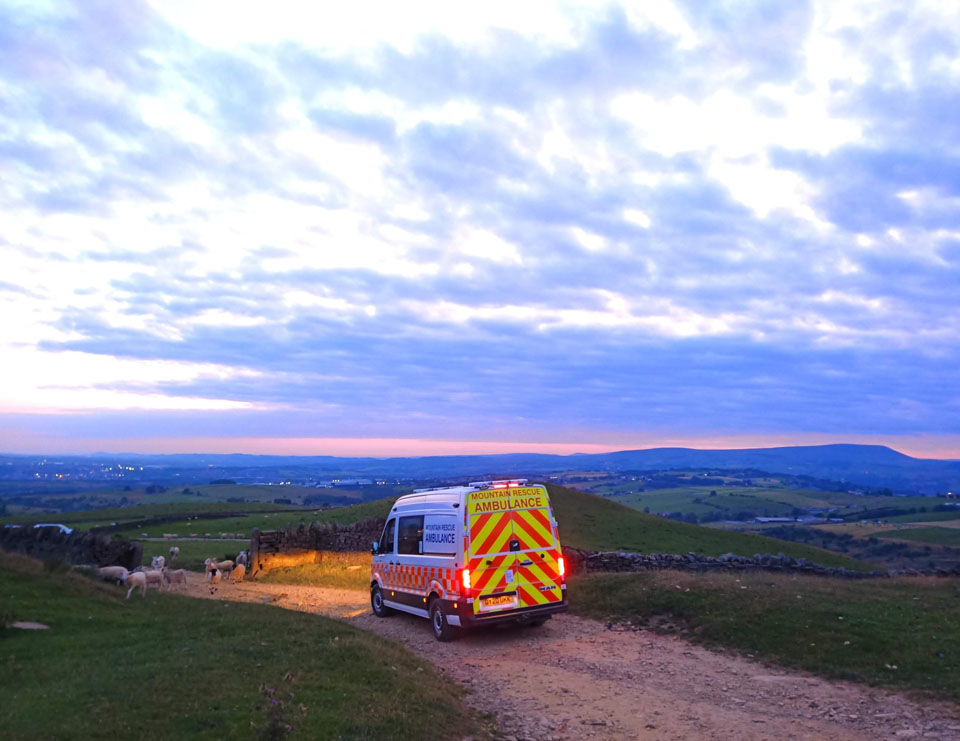 CALLOUT 62 – Call to assist with ATV crash
July 25, 2021
CALLOUTS 60 & 61
This afternoon (22/07/2021) saw two callouts from the North West Ambulance Service NHS Trust (NWAS) in rapid succession.
At 14:43 we were requested to assist with a male that had fallen in Healey Dell, Whitworth. Our duty leader made contact with NWAS and mobilised the team. However, within minutes of this being sent, a second call came at 14:48, to a mountain biker who had taken a fall in Lee Mill Quarry in Bacup and sustained a head injury.
With an ambulance crew on the scene with the initial casualty (Whitworth) and no NWAS assesses initially assigned to the second at Bacup, it was agreed that Bolton Mountain Rescue Team would head over to this job and assist the ambulance crew in Whitworth, and our team would head directly to Lee Mill and the injured mountain biker.
As team members and the response vehicle were en route, a NWAS RRV (rapid response vehicle) was allocated and arrived on the scene very shortly before our team members. The casualty was assessed and it was agreed to stand down the air ambulance and they would be transported down to the road for onwards transport to the hospital by land ambulance.
Quick shout out, as always great to work with other teams and agencies, but in this instance, a huge thanks to Bolton MRT for their assistance to ensure both casualties got assistance as quickly as possible.
—
The Rossendale & Pendle Mountain Rescue Team is a full volunteer organisation that responds to those in need in our local community. The team is on-call 24 hours a day, 365 days a year and relies entirely on donations from members of the public to carry out this essential life-saving rescue service.
You can help with the work we do and support the team by texting 'RPMRT' to 70085 to donate £3 today.