CALLOUT 63 – Call to assist NWAS with person injured in field
July 26, 2021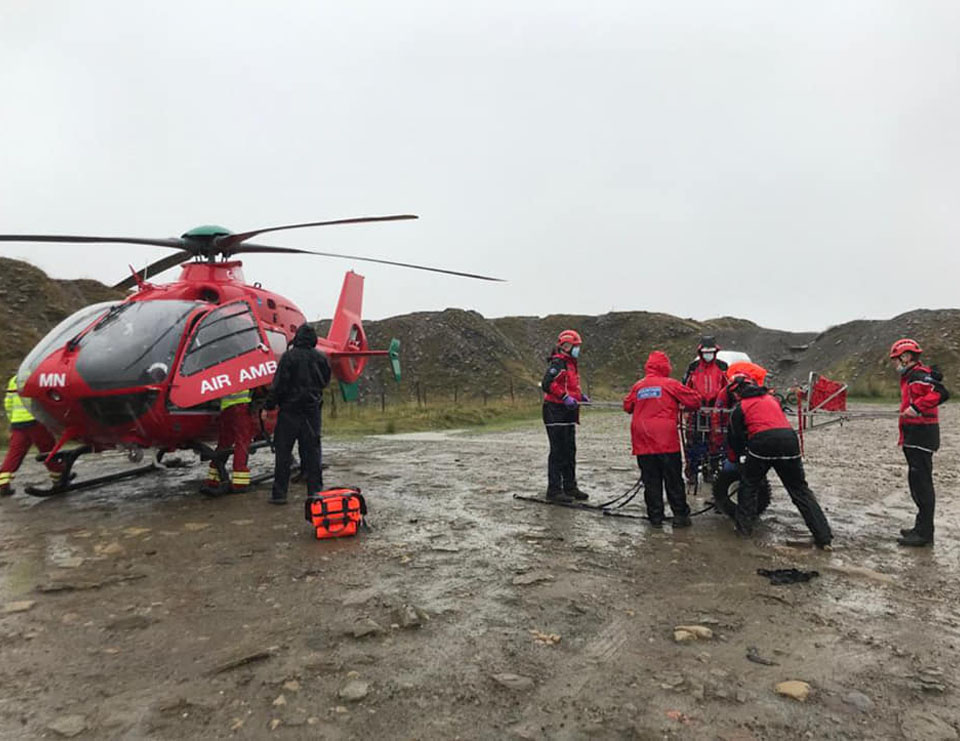 CALLOUT 65 – Call to assist NWAS at Cowm Quarry
August 8, 2021
CALLOUT 64
At approximately 19:00 on Tuesday (27/7/21) the team were called out by NWAS to reports of a farmer having been badly kicked and trampled by a bull near his farm, near Billinge, Blackburn.
Our team leader was first on scene and shortly after the team were stood down as the ambulance crew managed to get the gentlemen to the land ambulance without further assistance.
Remember folks cows can be unpredictable at times and especially if they have young nearby and bulls can be especially territorial if their herd are in the same field. Give them a very wide birth or better still avoid them if at all possible.
—
The Rossendale & Pendle Mountain Rescue Team is a full volunteer organisation that responds to those in need in our local community. The team is on-call 24 hours a day, 365 days a year and relies entirely on donations from members of the public to carry out this essential life-saving rescue service.
You can help with the work we do and support the team by texting 'RPMRT' to 70085 to donate £3 today.