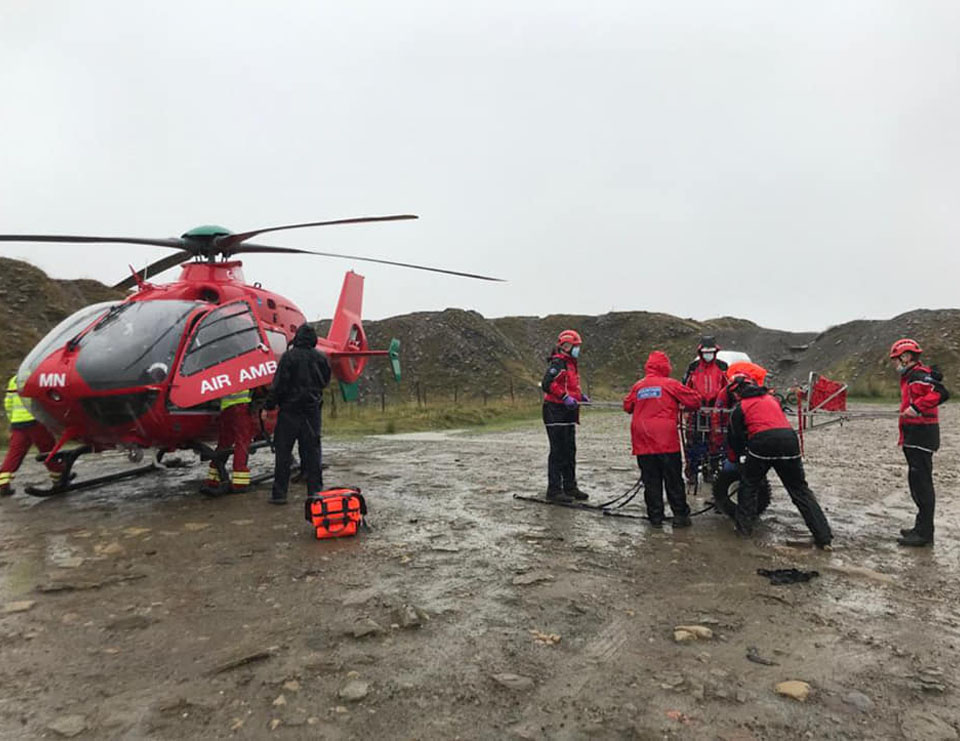 CALLOUT 65 – Call to assist NWAS at Cowm Quarry
August 8, 2021
CALLOUT 67 – Call to assist injured mountain biker
August 26, 2021
CALLOUT 66
This afternoon (16/8/21) at approximately 16:20 the team were contacted by North West Ambulance Service NHS Trust to assist with a casualty having a medical issue whilst out walking near Grane Road.
The team was mobilised and en route to the location near Clough Head Cafe, when the NWAS crew confirmed they could deal with the extraction without further assistance.
Once again our selfless volunteers dropping everything at a moments notice to go and help someone else in their time of need.
—
The Rossendale & Pendle Mountain Rescue Team is a full volunteer organisation that responds to those in need in our local community. The team is on-call 24 hours a day, 365 days a year and relies entirely on donations from members of the public to carry out this essential life-saving rescue service.
You can help with the work we do and support the team by texting 'RPMRT' to 70085 to donate £3 today.