CALLOUT 66 – Call to assist walker near Grane Road, Haslingden
August 17, 2021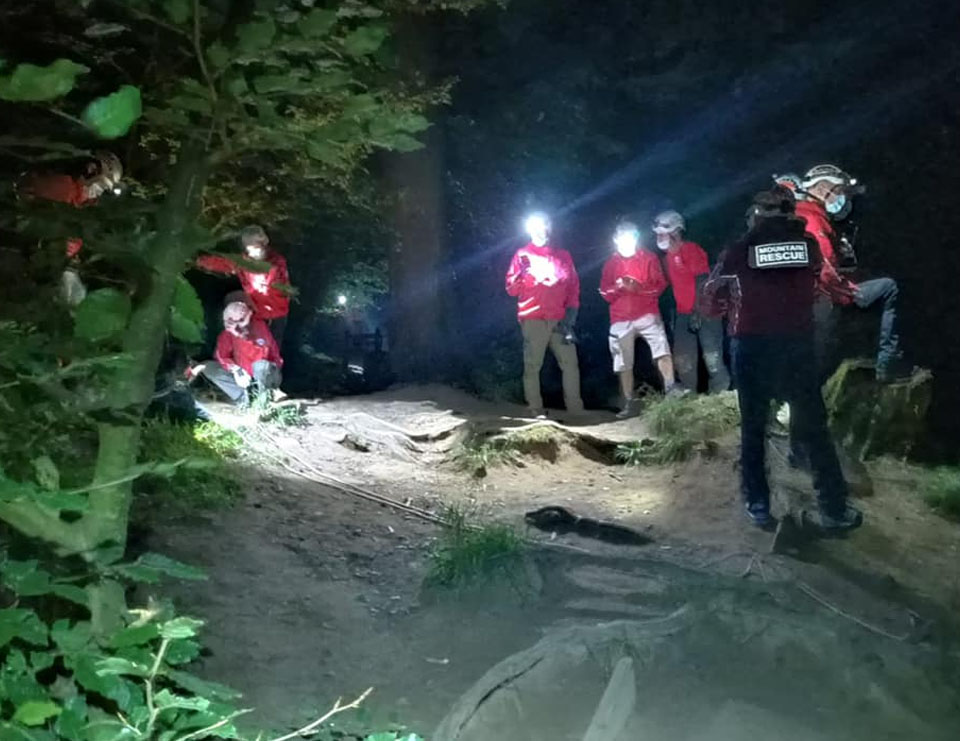 CALLOUT 68 – Call to assist NWAS with rope swing casualty
September 8, 2021
CALLOUT 67
Yesterday evening (25/8/21) at approximately 18:50 the team was requested to Lee Mill Quarry to assist a mountain biker who had sustained shoulder and collar bone injuries.
The team stabilised the casualty and administered pain relief before using one of our specialist stretchers to evacuate them to an ambulance waiting at the roadhead.
The casualty was then taken to Preston Trauma Centre and we wish them a speedy recovery.
—
The Rossendale & Pendle Mountain Rescue Team is a full volunteer organisation that responds to those in need in our local community. The team is on-call 24 hours a day, 365 days a year and relies entirely on donations from members of the public to carry out this essential life-saving rescue service.
You can help with the work we do and support the team by texting 'RPMRT' to 70085 to donate £3 today.