CALLOUT 67 – Call to assist injured mountain biker
August 26, 2021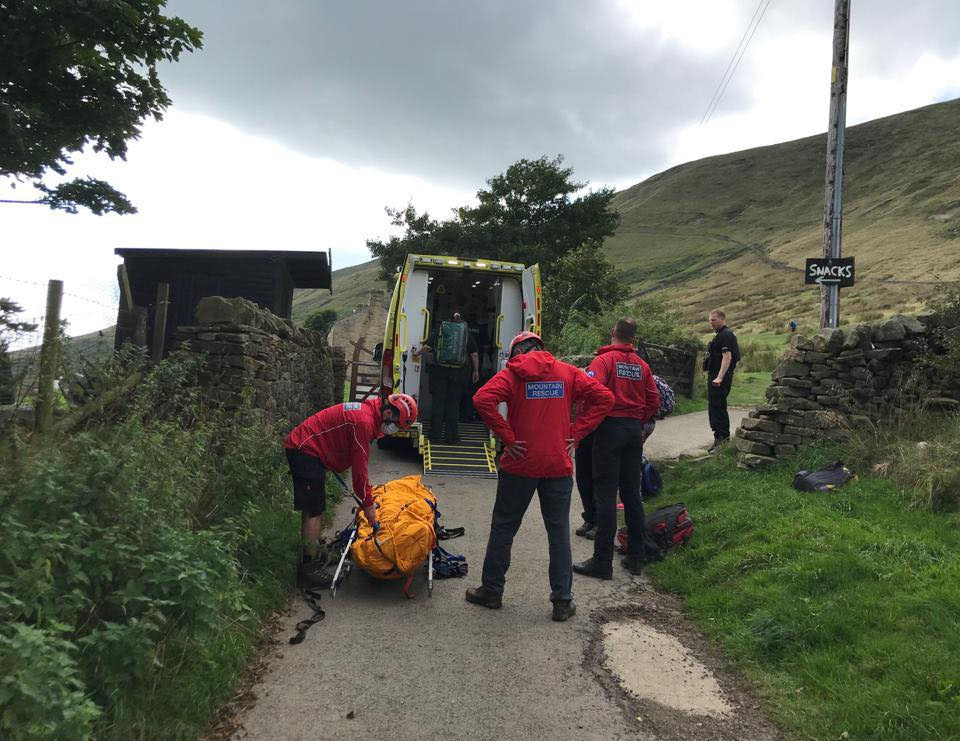 CALLOUT 69 – Call to assist female injured on Pendle Hill
September 18, 2021
CALLOUT 68
Yesterday evening the team were called out by the North West Ambulance Service at approximately 8:20 pm to the River Ribble near Ribchester. Whilst en route, we also discussed with and mobilised our neighbouring team, Bowland Pennine Mountain Rescue Team as we were unsure which side of the river the casualty was from the information provided.
The casualty had fallen from a rope swing and sustained multiple trauma injuries and was consequently treated by our teams' paramedics, before being joined by the Bowland Pennine team doctor.
After treatment, the Team then packaged the causality, used a ropes system to back up the lift to get them safely to the path before then being stretcher off with our 'big wheel' to the nearby car park for the waiting ambulance.
We hope the causality has a comfortable recovery and our thoughts and wishes are with the family.
—
The Rossendale & Pendle Mountain Rescue Team is a full volunteer organisation that responds to those in need in our local community. The team is on-call 24 hours a day, 365 days a year and relies entirely on donations from members of the public to carry out this essential life-saving rescue service.
You can help with the work we do and support the team by texting 'RPMRT' to 70085 to donate £3 today.