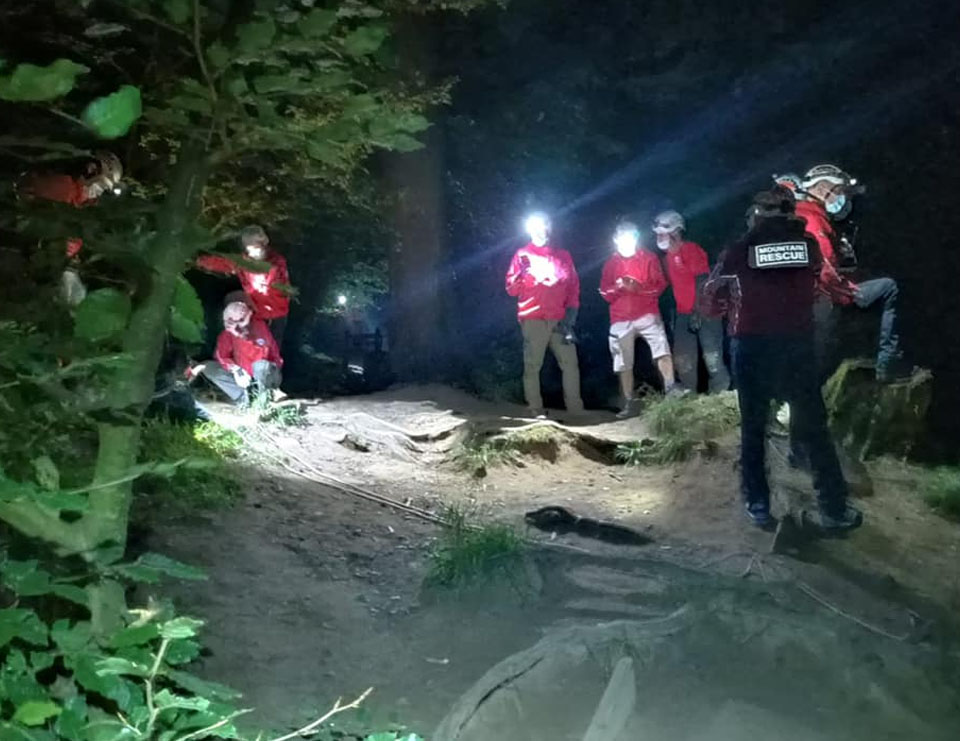 CALLOUT 68 – Call to assist NWAS with rope swing casualty
September 8, 2021
CALLOUT 70 – Call to assist Greater Manchester Police
September 19, 2021
CALLOUT 69
yesterday the team were called out by Lancashire Police to a 17 y/o female who had a suspected ankle injury halfway up the steps on Pendle Hill.
Our rapid response vehicle (Mobile 2) with members on board responded directly to our RV of Pendle Hillside Farm.
After assessment and splinting with our colleagues from NWAS (one of whom is also a team member!) we stretchered the casualty down the steps to the ambulance waiting at the road ahead.
Thanks to Lancashire Police as always for their support and to the lecturers on the hill who kept the other 170 students at the trig point whilst we dealt with the casualty.
We hope she makes a quick recovery and returns to the hills again soon.
—
The Rossendale & Pendle Mountain Rescue Team is a full volunteer organisation that responds to those in need in our local community. The team is on-call 24 hours a day, 365 days a year and relies entirely on donations from members of the public to carry out this essential life-saving rescue service.
You can help with the work we do and support the team by texting 'RPMRT' to 70085 to donate £3 today.