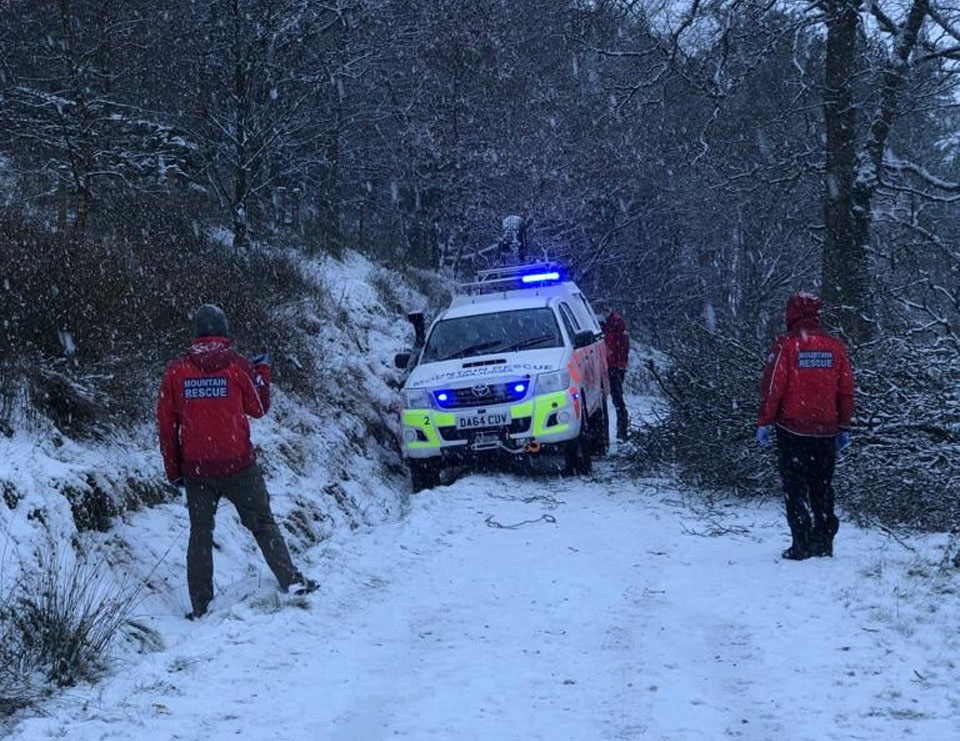 CALLOUT 81 – Call to assist fallen male nr Whitworth
November 28, 2021
CALLOUT 83 – Call to assist a stranded ambulance
November 29, 2021
CALLOUT 82
After the callout earlier the vehicles were sorted and team members went about their days as planned once again. However this evening (16:40 28/11/21) our team leader was contacted to assist the North West Ambulance Service NHS Trust once again, this time with an ambulance that has become stuck on an icy road in Nelson.
Once a few of our team members were on the scene it became apparent the crew had conveyed the patient to an alternative ambulance, and it was now just the vehicle that would need extracting safely. It was on a downhill section of the side road, that have become exceptionally icy where the snow had been compressed and as such was sliding to the side as it tried to move.
The team members cleared some of the road and placed out grit to assist in getting the ambulance safely down the road so it was once again available to be of use for those in need throughout the community.
—
The Rossendale & Pendle Mountain Rescue Team is a fully voluntary organisation which responds to those in need in our local community. The team is on-call 24 hours a day, 365 days a year and relies entirely on donations from members of the public to carry out this essential life-saving rescue service.
You can help with the work we do and support the team by texting 'RPMRT' to 70085 to donate £3 today.