CALLOUT 80 – Call to assist with mountain bike accident
November 23, 2021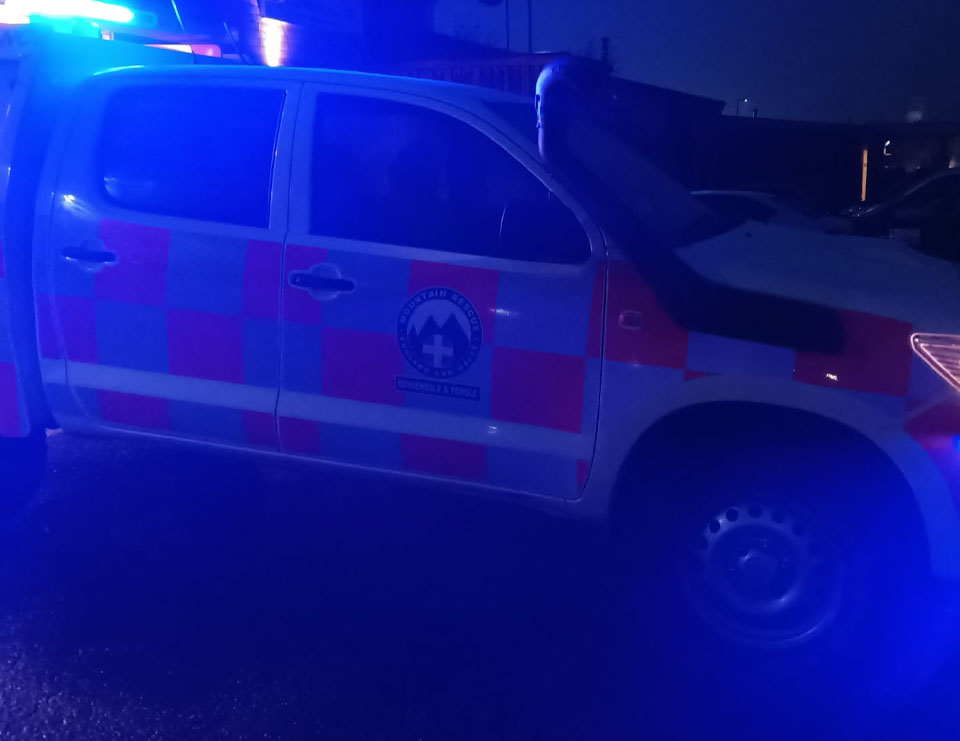 CALLOUT 82 – Call to assist a stranded ambulance
November 28, 2021
CALLOUT 81
This afternoon (28/11/21) at around 12:30, we were called by the North West Ambulance Service NHS Trust to assist a gentleman who had slipped and fallen whilst out for a walk around Naden Higher Reservoir, Whitworth.
A full team callout was issued with both of the team's frontline response vehicles deployed. There were concerns for the casualty's welfare due to the weather as well as possibilities of access issues with a fallen tree on the track not far from the casualty too.
Once on scene the gentleman was treated by team medics and provided with pain relief before being carefully transported to the waiting ambulance for transport to the hospital for further care.
Many thanks to the members of the public who assisted the gentleman before we arrived with warm drinks and blankets etc., as well as breaking up much of the fallen tree which ultimately allowed our vehicles to get past to assist as efficiently as possible.
10 team members plus others en route and assisting remotely were deployed for approximately 2.5hrs.
—
The Rossendale & Pendle Mountain Rescue Team is a fully voluntary organisation which responds to those in need in our local community. The team is on-call 24 hours a day, 365 days a year and relies entirely on donations from members of the public to carry out this essential life-saving rescue service.
You can help with the work we do and support the team by texting 'RPMRT' to 70085 to donate £3 today.