CALLOUT 12 – Call to assist injured mountain biker
May 19, 2022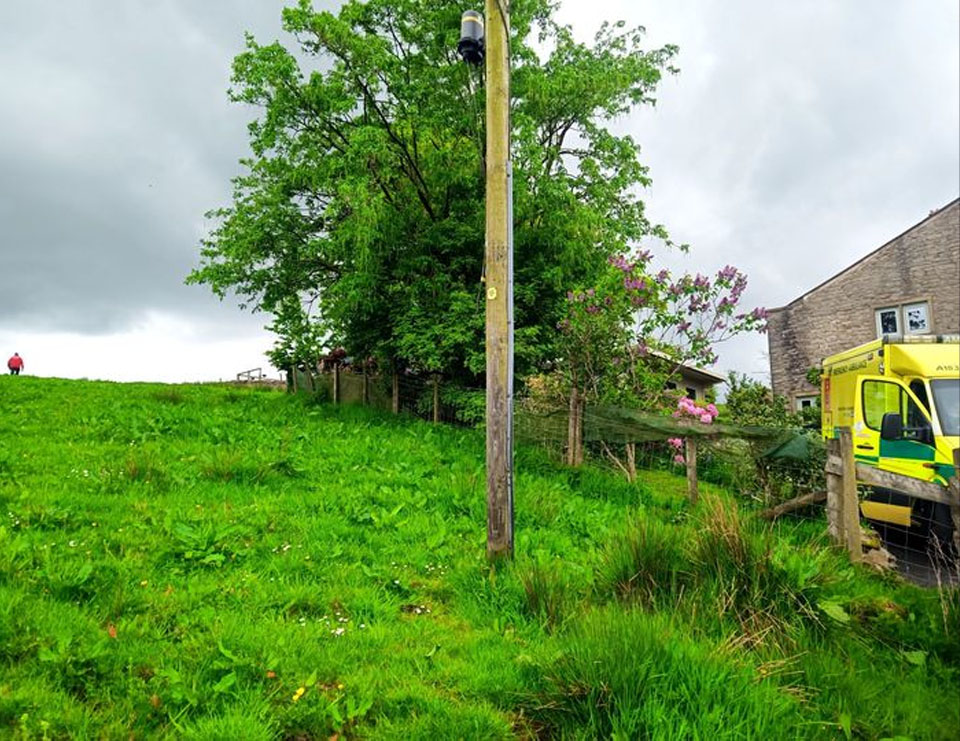 CALLOUT 14 – Call the assist NWAS and the Air Ambulance
May 22, 2022
CALLOUT 13
Yesterday afternoon (21/5/22) whilst some of our volunteers were finishing up as the event supporting Emily came to a close (more info to follow), they came across an injured walker between the top of the miners' track and the summit of Pendle.
The casualty had been out with a group of friends and sustained an injury to their knee. The call was made to the North West Ambulance Service, and team members were able to promptly treat and package the casualty, before transporting them off the hill in one of our off-road ATVs, and subsequently on to meet the ambulance for onwards transport to the hospital.
From all the team, we wish the casualty a speedy recovery.
—
The Rossendale & Pendle Mountain Rescue Team is a full volunteer organisation that responds to those in need in our local community. The team is on-call 24 hours a day, 365 days a year and relies entirely on donations from members of the public to carry out this essential life-saving rescue service.
You can help with the work we do and support the team by texting 'RPMRT' to 70085 to donate £3 today.