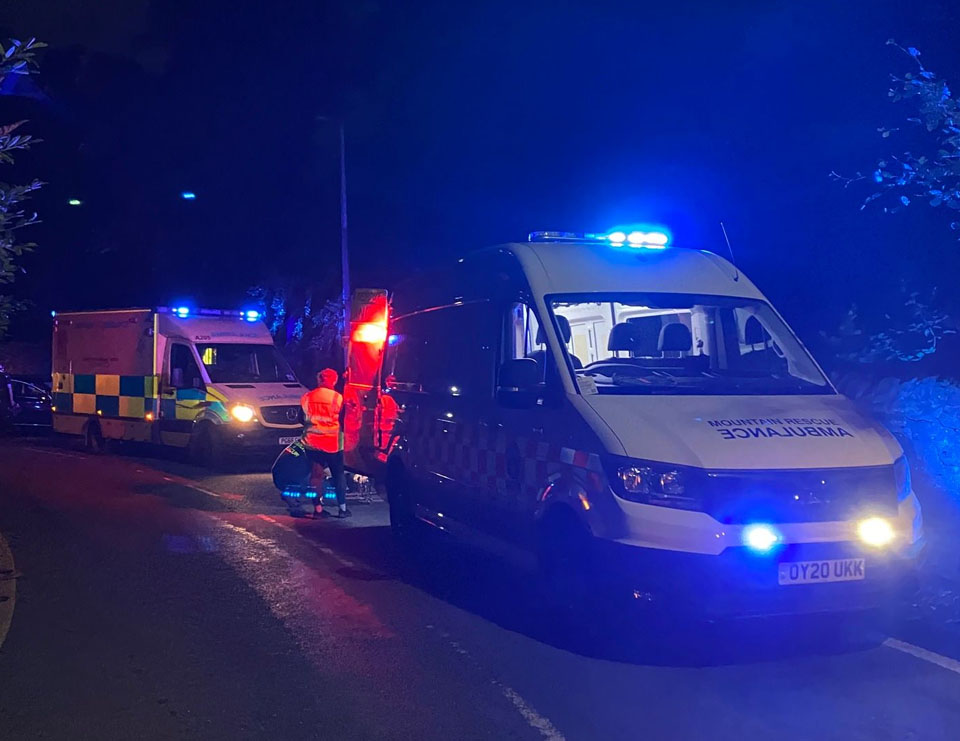 CALLOUT 22 – Call to assist injured mountain biker
July 30, 2022
CALLOUT 24 – Call to assist injured horse rider
August 8, 2022
CALLOUT 23
At approximately 16:50 on 3/8/22, the team was contacted by NWAS to assist with the extrication of a casualty that had taken a nasty fall on the embankment of Watergrove Reservoir near Rochdale. Mob 1 and 2 responded on blue lights to assist whilst some members responded direct.
At the moment water levels are very low at reservoirs exposing parts we rarely see day to day. These parts can be very unstable, what looks like solid banking can often be soft sand and silt and it's very easy to become stuck or have a nasty fall – please be careful and don't take risks.
The lady was lucky and taken to hospital by the ambulance crew and we wish her a speedy recovery.
—
The Rossendale & Pendle Mountain Rescue Team is a full volunteer organisation that responds to those in need in our local community. The team is on-call 24 hours a day, 365 days a year and relies entirely on donations from members of the public to carry out this essential life-saving rescue service.
You can help with the work we do and support the team by texting 'RPMRT' to 70085 to donate £3 today.