2023 Dark Dash Results
March 23, 2023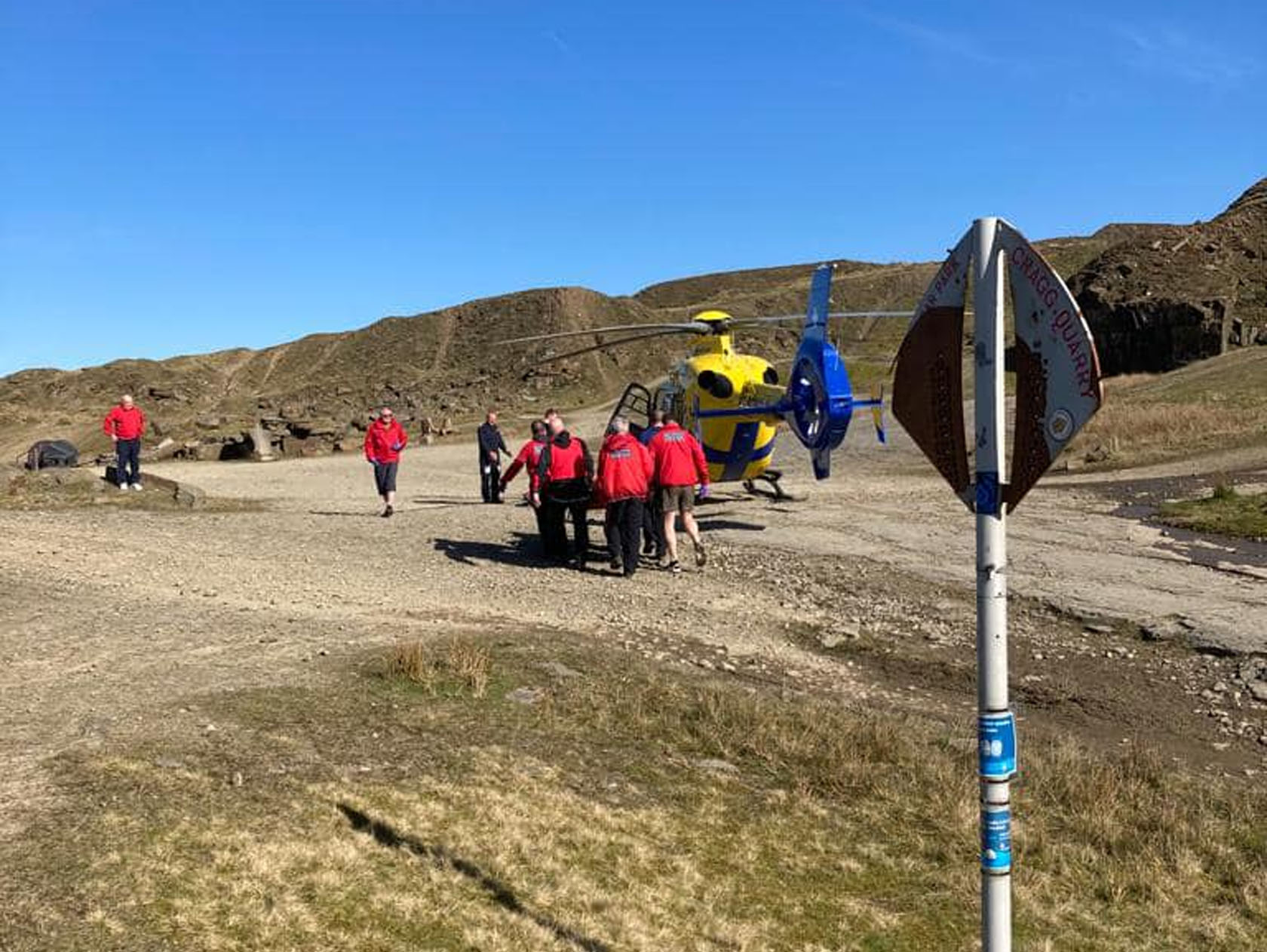 CALLOUTS 13 to 16 – Calls to assist NWAS & Greater Manchester Police
April 4, 2023
CALLOUT 12
Yesterday (11:40 25/03/23) the team was contacted by the North West Ambulance Service NHS Trust (NWAS) to assist with an incident where a male had gone into the River Calder in Burnley and subsequently been washed downstream / could no longer be seen.
A multi-agency response was initiated, including Lancashire Fire and Rescue Service (Official), NWAS, Lancashire Police, and HART (specialist and highly trained paramedics), as well as our team's swift water rescue assets too.
The team mobilised and arrived on the scene within 25 mins of the initial call. However, shortly after arrival, the casualty was located several hundred meters downstream from where they were last seen. The casualty had managed to get themselves out of the river and was able to walk, assisted by fire crews, to the roadside where they were checked over by paramedics (assisted by a few of our team) before being carried to the ambulance for onwards transportation to further care.
No wet water kit to dry, a quick wash of the vehicles once the equipment was returned to base and the team stood down by 2 pm. As ever, we wish the casualty a speedy recovery.
[stock images from training]
—
The Rossendale & Pendle Mountain Rescue Team is a full volunteer organization that responds to those in need in our local community. The team is on-call 24 hours a day, 365 days a year, and relies entirely on donations from members of the public to carry out this essential life-saving rescue service.
You can help with the work we do and support the team by texting 'RPMRT' to 70085 to donate £3 today.