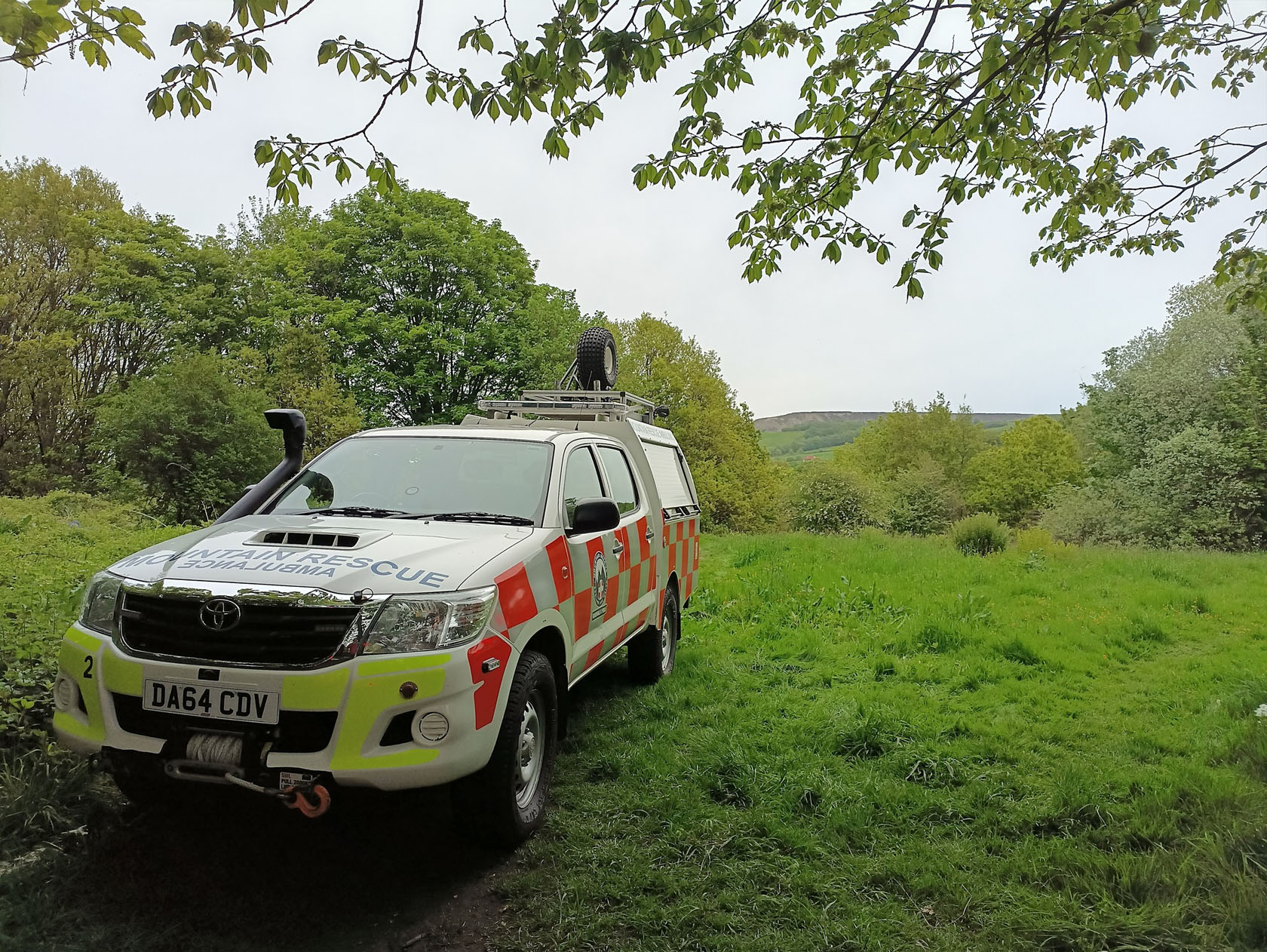 CALLOUT 20 – Call to Assist Injured Mountain Biker
May 18, 2023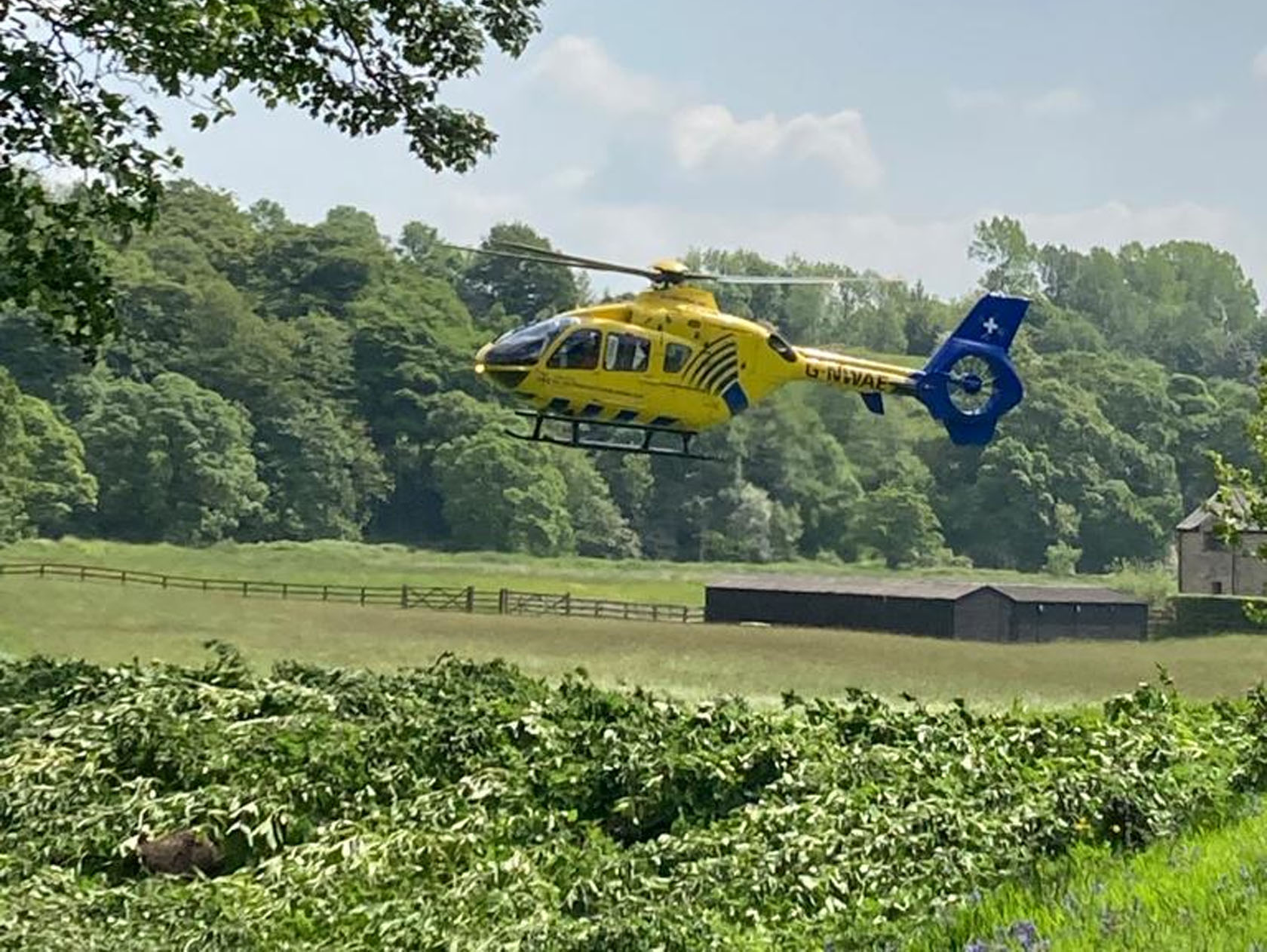 CALLOUTS 22 & 23 – Calls assist NWAS and GMP
May 29, 2023
CALLOUT 21
Yesterday afternoon (16:40 19/5/23), the team was contacted and mobilised to assist a gentleman who had taken a fall whilst out walking along the Rossendale Way on Cowpe Lowe.
Two team vehicles made their way to the area along with other team volunteers going direct. Upon arrival, the team was assisted by a local who was able to promptly convey one of our paramedics to the scene to assess the casualty.
A short time after, the team's Hilux also made its way to the casualty's location along with further team members who had walked up with the stretcher in case a vehicle extraction would not be possible.
After an assessment of the casualty and further pain relief, he was assisted into the team's vehicle for a slow extraction off the hillside and then waited to be handed over to the ambulance service.
Our volunteers stood down and the vehicles returned to base, where they were washed off and checked over concluding the incident shortly after 20:00.
Thank you to the local farmers/land owners who assisted and to the gentleman's friends as well as the informant who called this in for them too.
—
The Rossendale & Pendle Mountain Rescue Team is a full volunteer organization that responds to those in need in our local community. The team is on-call 24 hours a day, 365 days a year, and relies entirely on donations from members of the public to carry out this essential life-saving rescue service.
You can help with the work we do and support the team by texting 'RPMRT' to 70085 to donate £3 today.