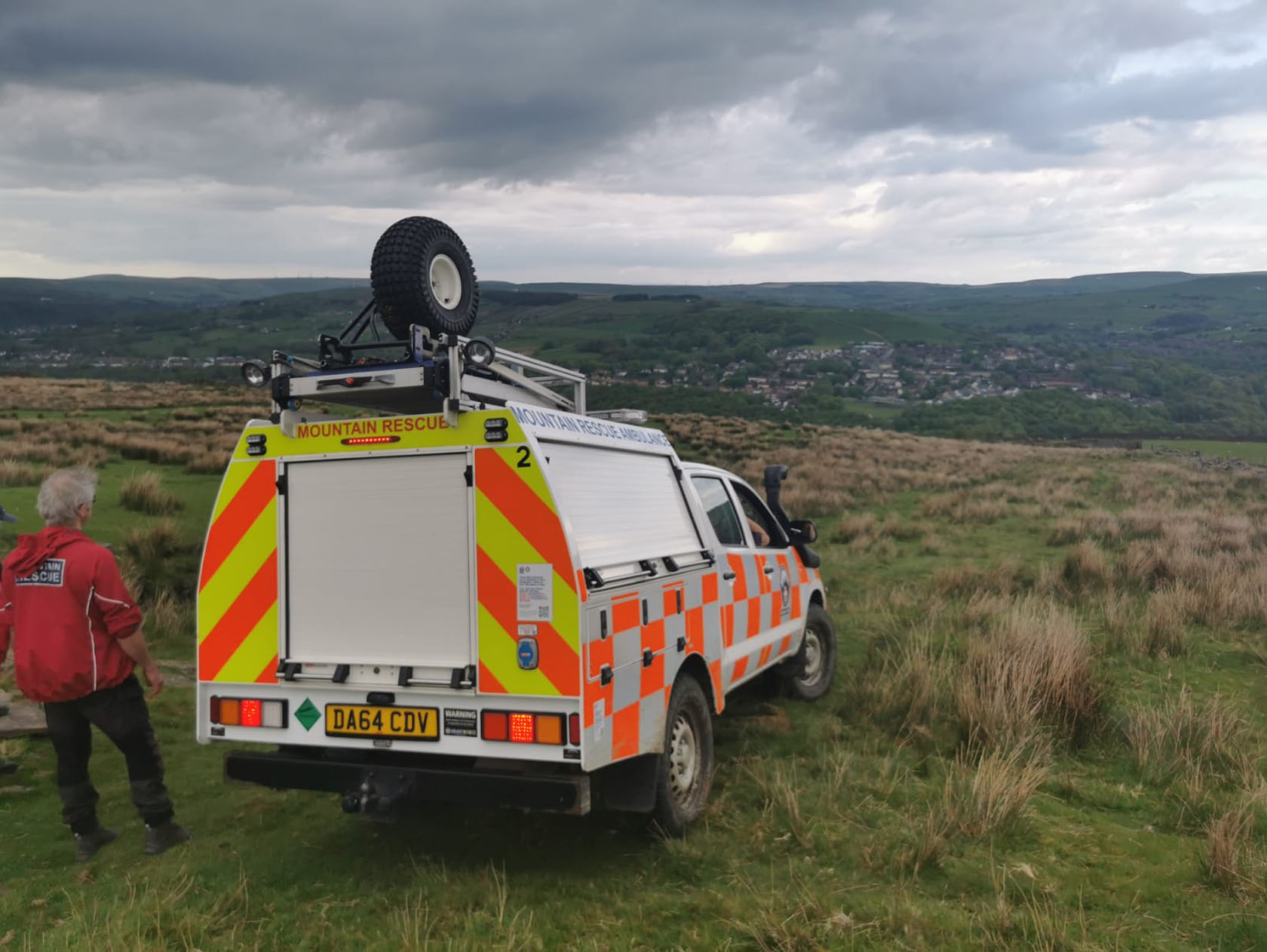 CALLOUT 21 – Call to Assist Injured Injured Walker
May 20, 2023
CALLOUT 24 – Call to Assist NWAS
June 3, 2023
CALLOUTS 22 & 23
On Friday (26/5/23) the team was deployed twice before the beginning of the bank holiday weekend.
The first call came at the request of the North West Ambulance Service NHS Trust(NWAS) at approximately 11:30 am to assist in the extraction of a casualty who had fallen and suffered a lower leg injury near the River Irwell in the Edenfield area. The North West Air Ambulance Charity(NWAA) was also mobilized. Team members made their way to the location, where after treatment, the casualty was packaged and transported in one of the teams' stretchers a short distance to the helicopter where they were taken to the hospital for further treatment.
The second callout came at approximately 18:20 when Greater Manchester Police requested assistance with an incident in Rochdale. A small team of our volunteers was deployed and assisted with the incident. Due to the sensitive nature of this, no further information will be disclosed about this deployment.
—
The Rossendale & Pendle Mountain Rescue Team is a full volunteer organization that responds to those in need in our local community. The team is on-call 24 hours a day, 365 days a year, and relies entirely on donations from members of the public to carry out this essential life-saving rescue service.
You can help with the work we do and support the team by texting 'RPMRT' to 70085 to donate £3 today.