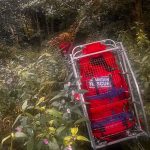 CALLOUT 46 – Call to assist NWAS near Bury
October 9, 2023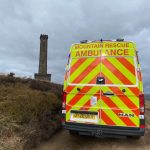 CALLOUT 48 – Call to assist NWAS near Holcombe
October 16, 2023
CALLOUT 47
On Friday afternoon (13/10/23 12:10) the team was contacted by the North West Ambulance Service NHS Trust (NWAS) to assist with a casualty who needed admitting to hospital from a rural farm in Whitworth, where the ambulance was unable to make access to the property.
A callout was initiated and the team deployed to the location. The casualty was transferred in the teams' vehicle to the ambulance at the road.
[stock image]
—
The Rossendale & Pendle Mountain Rescue Team is a full volunteer organization that responds to those in need in our local community. The team is on-call 24 hours a day, 365 days a year, and relies entirely on donations from members of the public to carry out this essential life-saving rescue service.
You can help with the work we do and support the team by texting 'RPMRT' to 70085 to donate £3 today.