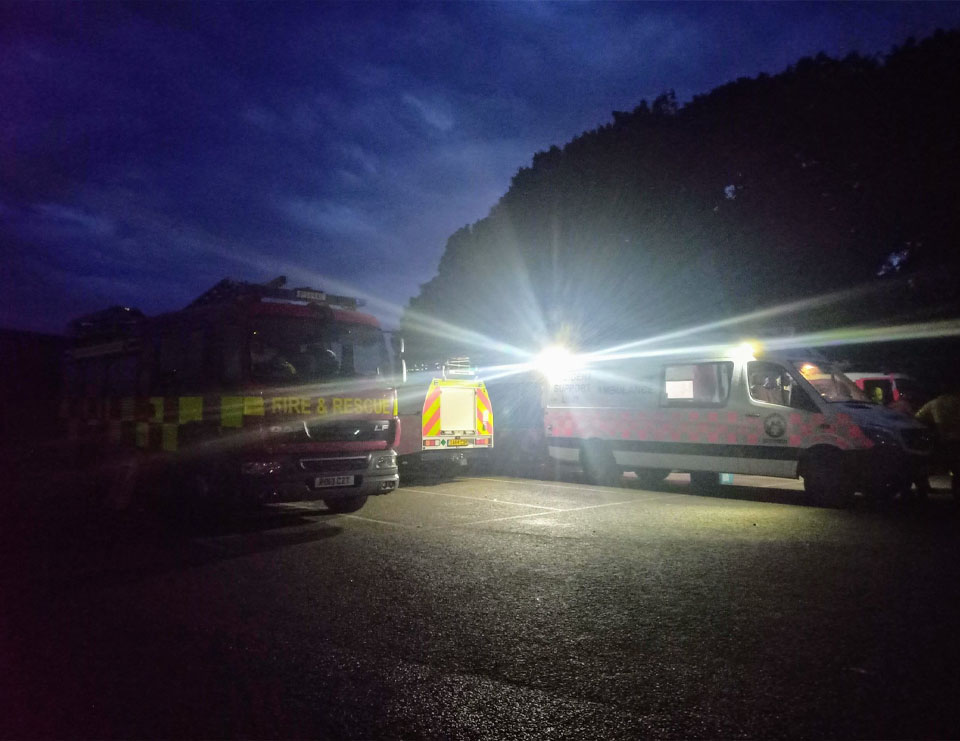 CALL OUT 26 & 27
June 7, 2020
CALL OUT 30 – Call to assist Bolton Mountain Rescue Team
June 12, 2020
Yesterday afternoon saw the team mobilised twice to assist North West Ambulance Service.
CALL OUT 28
Fallen Horse Rider, near Crown Point, Burnley. At approximately 16:30 the team were called towards Crown Point / Clowbridge Reservoir to a casualty who had fallen from a horse and suffered a lower leg injury. North West Air Ambulance were first on scene and dealt with the casualty whilst team members stood by to assist if required. It was agreed they would fly the casualty to hospital which saved a long carry off by the team.
CALL OUT 29
Unconscious casualty, near the Halo, Haslingden. Just after 19:30 a full team call out was issued to assist an unconscious casualty. Upon arriving on scene with NWAS crew, details were obtained that they were in the woods on Cribden Hill. A couple of team members went forwards to send back accurate location and assess access. Team members then made their way to the casualty location whilst NWAS crew dealt with the casualty. The team worked out the best extraction route through the woodland before carrying the casualty down on a stretcher and transporting them to the awaiting ambulance. The team's vehicle returned to base at 21:45.
__________
The Rossendale & Pendle Mountain Rescue Team is a fully voluntary organisation which responds to those in need in our local community. The Team is on-call 24 hours a day, 365 days a year and relies entirely on donations from members of the public to carry out this essential life-saving rescue service.
You can help with the work we do and support the Team by clicking this link: https://www.justgiving.com/rpmrt